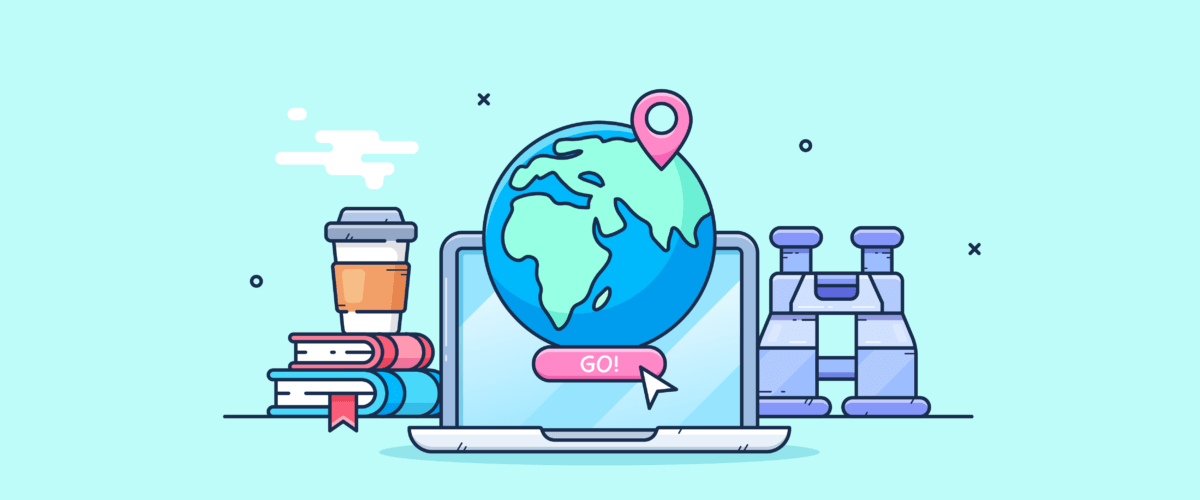 What is GEO in affiliate marketing – Tier 1, 2, and 3 countries
GEO is one of the basic parameters of the target audience. The concept seems obvious, and every novice knows what GEO is in affiliate marketing. However, not everyone understands how to choose a country correctly and how to launch an ad in a certain region. Today, though, thanks to algorithms and automation, one can launch advertising campaigns in any country. Of course, this gives affiliates more opportunities, makes their lives easier, and allows them to work more efficiently. But, not everything is as simple as it seems. There are certain intricacies you should know of.
What are the criteria for classifying countries into Tiers
Let's start with the basics. In economics, it is commonplace to divide countries into developed, developing, and undeveloped regions, depending on their economic indicators. Marketers have also divided all countries into three categories, however, different criteria were used:
The standard of living of the target audience, i.e. average income, buying power;
The degree to which the region is involved in advertising campaigns and T&Cs of online ads;
Traffic price;
Payout size for an offer;
The possibility of paying for goods/services online;
The political climate in the region.
In this way, the whole world got divided into 3 tiers, which essentially means levels. By knowing what tier a specific country belongs to, affiliates and marketers can have an idea of the target audience's buying power, as well as the traffic cost before making their product available or running traffic.
First world countries Tier 1
Tier 1 includes countries that display a high living standard, good payouts for offers, and more costly traffic. It boils down to the fact that the Tier 1 audience is made up of well-off people with a long life expectancy and who are happy to spend a good chunk of money.
Features of working with Tier 1 countries
All niches in Tier 1 countries are developed, so affiliates can work with any vertical. There is a multitude of platforms and sites that can be used as means of promotion. You might think that these GEOs are the only ones worthwhile, but then there's the other side of the coin.
Tier 1 countries are the most difficult to work with. People from these parts of the world are least likely to buy your product, and competition is at its highest since this is the GEO that all affiliates strive for.
Keep in mind that not all first-world countries are Anglophone. For example in advertising campaigns that target Canada, one should use English or French.
List: First-world countries
The list of the first world or Tier 1 countries features the following countries:
| | | | |
| --- | --- | --- | --- |
| Countries | Languages | Pros | Cons |
| Australia, Austria, Belgium, Canada, Czech Republic, Denmark, Finland, France, Germany, Iceland, Italy, Ireland, the Netherlands, New Zealand, Norway, Poland, Portugal, Slovenia, Spain, Sweden, Switzerland, UK, USA, | English, Italian, French | High buying power All verticals available High payouts Technology well-developed Payment systems availability Large selection of traffic sources | High competition Strict regulatory rules in regards to advertising High click bids and a good budget is necessary The western audience is hard to hook |
Tier 2 – second world countries?
Tier 2 has the largest number of countries. Their population has a middle income and buying power. Tier 2 countries attract affiliates because of lower competition than Tier 1, however, payouts for offers are smaller too.
Features of working with Tier 2 countries
The audience of developing countries requires a creative approach when designing the funnel to overcome low trust levels. The Tier 2 target audience (TA) does not yet fully understand what they are dealing with, unlike the TA in Tier 1 which is not easy to impress. Thus, primarily trust has to be worked on.
List: Second-world countries
Developing or second-world countries include:
| | | | |
| --- | --- | --- | --- |
| Countries | Languages | Pros | Cons |
| Certain countries of CIS (Russian Federation, Ukraine, Belarus, Moldova), some South American countries (Argentina, Brazil), Albania, Andorra, Bosnia & Herzegovina, Bulgaria, Croatia, Cyprus, Estonia, Greece, Hong Kong, Hungary, Japan, Latvia, Lithuania, Macedonia, Malta, Montenegro, Romania, Serbia, Singapore, Slovakia, S. Korea, Turkey, UAE | Local | Middle-income population Average buying power Online payments available Moderate competition | Low trust levels Ad regulations Cold audience Have to find the right approach and design funnels |
So Tier 3 countries are third-world countries?
Third-world countries are regions with a low living standard. Despite low competition and the absence of state scrutiny in ad campaigns, payouts are uninspiring, to say the least. The Tier 3 audience is a good opportunity for starting affiliates to find their feet before running ads seriously. They can test their ads, establish sales for low-cost goods, and learn how to optimize a campaign.
Features of working with Tier 3
Third-world populations are unsophisticated users who are much easier to surprise than Americans and Europeans. Although the payouts are rather modest, there is a lot of cheap traffic. By promoting inexpensive products, you can make a profit due to traffic volumes.
Remember that the third world is predominantly non-English speaking. Be ready to translate your creatives into local languages. English may come in handy for you, perhaps when working with India, but even there it is spoken only in some regions.
Important: Before you run traffic/ads to Tier 2 or Tier 3 GEOs, make sure that online payment is available in the region. Be realistic when assessing the buying power of users; compare the average salary with the price of the product you are promoting. Otherwise, you risk blowing your budget.
List: Third-world countries
Third-world countries are the least developed countries in Africa, Asia, and Latin America. Currently, the list includes:
| | | | |
| --- | --- | --- | --- |
| Countries | Languages | Pros | Cons |
| Parts of the CIS (Armenia, Azerbaijan, Kazakhstan, Kyrgyzstan, Tajikistan, Uzbekistan), Algeria, Angola, Bahrain, Bangladesh, Barbados, Belize, Benin, Bolivia, Botswana, Brunei, Burkina Faso, Burundi, Cambodia, Cameroon, Cape Verde, CAR, Chile, China, Columbia, Comoro Islands, Costa Rica, Dominican Republic, DRC, Ecuador, Egypt, Ethiopia, Gabon, Georgia, Guatemala, Honduras, India, Indonesia, Iran, Iraq, Israel, Jamaica, Jordan, Kenya, Kuwait, Kyrgyzstan, Laos, Libya, Madagascar, Malaysia, Mali, Mauritania, Mexico, Mongolia, Morocco, Mozambique, N. Korea, Namibia, Nepal, Nicaragua, Nigeria, Oman, Pakistan, Panama, Paraguay, Peru, Puerto Rico, Qatar, Republic of Guinea, RSA, Salvador, Saudi Arabia, Senegal, Somalia, Sri Lanka, Sudan, Suriname, Swaziland, Syria, Tanzania, Thailand, the Philippines, Togo, Trinidad and Tobago, Tunisia, Uganda, Uruguay, Vietnam, Yemen, Zambia | Local | Low competition Plenty of cheap traffic No strict regulation of ad campaigns | Low payouts Poor technological development Low buying power Payment systems are not available everywhere Necessary to take into account the customs and traditions of every region |
What are Tier 4 countries?
This classification also has fourth-world countries that feature unstable political and economic climates, and means of promotion are yet to be found. Working with these regions is irrational for professional and beginner affiliates, alike. One should simply be aware of Tier 4 countries:
| | | | |
| --- | --- | --- | --- |
| Countries | Languages | Pros | Cons |
| Afghanistan, Burkina Faso, Chad, Cuba, Equatorial Guinea, Haiti, Togo, Syria | Local | No competition No state control in regards to ads | Unstable political and economic environment Virtually no means of promotion Low living standard Low buying power No advanced technology Online payments are unavailable The audience is hard to influence |
This classification is notional, and it is also quite dynamic. Countries move from one Tier to another, payouts and the cost of ad impressions vary, which means that the level of competition does not remain constant. For example, countries such as Estonia, Poland, and Lithuania are shifting between Tier 1 and Tier 2. In China, it is even more complex – the country is so huge that different regions of the country may very well belong to different Tiers. Some third-world countries are slowly making their way into Tier 2, while others are having a rough patch and are becoming less attractive for affiliate marketing.
Why is GEO important?
If the choice of GEO (country) was that simple, your profits would not depend on it so much. Meet Vanya. He is prepared to work with Poland, has a good understanding of the mentality and needs of the audience, and knows which creatives work best there. Vanya joins an affiliate network, selects a promising offer, but discovers (at current exchange rates) a more attractive cost of the goods in, let's say, Montenegro.
So where does this difference come from? Well, it turns out that the product is stored in a warehouse in Montenegro. This means that all costs related to transportation, customs, storage, and other challenges are excluded from the pricing calculation. What do you think Vanya will prefer? A location where everything is straightforward and familiar, or a location where the product is easier to promote because of lower costs?
GEO affects more than just price, though. To make the right decision, Vanya must assess several other factors that can affect the performance of his advertising campaign. Is the audience currently interested in the product (service)? Are there any state restrictions on importing the product? What is the political climate in the country? Your product/services may not be relevant at the moment. Demand can be affected by religious events and even by lifestyle and family traditions. For example, in Oriental families, the man has the final say. Hence, when designing creatives aimed at women, features of the male audience should also be taken into account.
The nuances are more than you would imagine. Therefore, in discovering new GEOs, be prepared to thoroughly study the features and preferences of the inhabitants of the region.
Which GEOs are the best to work with?
Experienced webmasters can give us a good idea of which regions are worth running traffic to in 2022. While some continue to 'squeeze' the West, others aim to "unseal" Africa. According to our observations, a large percentage of successful launches are in the following GEOs:
For gambling – US, Canada, Australia, India;
For crypto – UAE, USA, Singapore, Malaysia;
For nutra – Thailand, Russia, Armenia, Uzbekistan, Azerbaijan, Indonesia.
Generally, dating has been doing well almost everywhere (except in Arab and Muslim countries).
Each advertising campaign has to be tuned to a specific country. By understanding the local mentality, values, and needs, it is easier to influence the target audience. Remember that the parameters of the target audience can vary considerably, even between neighboring countries.
It's great if your affiliate network enables you to add links to several landings and test multiple languages within a single launch. Better yet, if you have a smartlink. Thanks to "smart" algorithms, all traffic (including mixed traffic) is directed to the most relevant offer, taking into account the GEO and other parameters of your target audience.
If you prefer to work with other affiliate networks, choose one region. This way you will spare your budget and make optimization easier for yourself. Usually, the offer specifies the region that is targeted. You only need to choose the most appropriate one or ask your account manager for assistance.
P.S. So, the GEO is one of the key parameters of an advertising campaign, but still, that's not where the process starts. After all, you don't really care which country the traffic is coming from. The trick is to find a good affiliate network with favorable conditions and evaluate the expediency of your investments correctly. We covered third, second, and first world countries and explained how to work with each Tier appropriately.
Think of new GEOs as new opportunities. Do not be afraid to explore new markets and do not believe in stereotypes. There are many successful cases on the Internet with Tier 3 audiences. What matters most, is how much effort you are willing to put into launching your ad campaign.