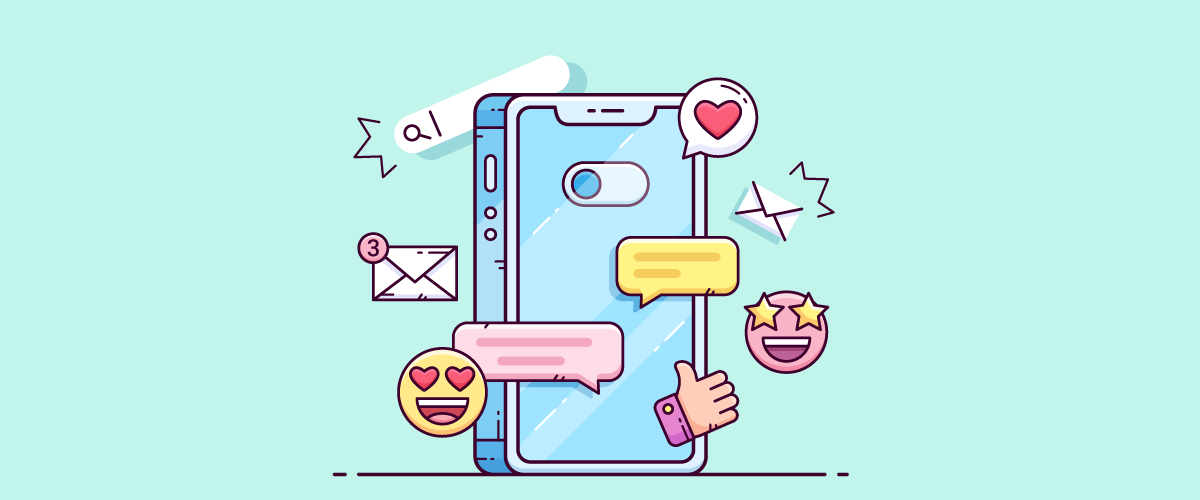 What is dating and how to properly drive dating traffic?
Dating remains one of the most promising verticals not only for the experts but even for novice media buyers. It is not affected by economic, seasonal, or political factors, therefore remaining still relevant in 2022. In this article, we will talk in detail about this vertical and how to drive traffic to it.
What is dating?
Let's first understand what dating is.
What is dating traffic?
All dating offers are divided into two main areas:
Mainstream dating – this category has dating sites where people are looking for a serious relationship. Most of the niche has resources with good recognition and reputation.
Adult dating – this includes content from the 18+ category (dating for "casual meetups", finding a partner for one night, browser games for adults, webcam portals, etc.).
You will also find many smaller niches that cater to specific audiences. Most difficult creatives to work with appear to be offers from the gay, casual, lesbi, etc., categories. Speed ​​dating, where people quickly find a partner for closer communication, is also gaining momentum.
LosPollos has Dating Smartlinks (18+ topics), Casual Dating ("safe" landings, in particular, dating for long-term relationships), as well as Gay Dating.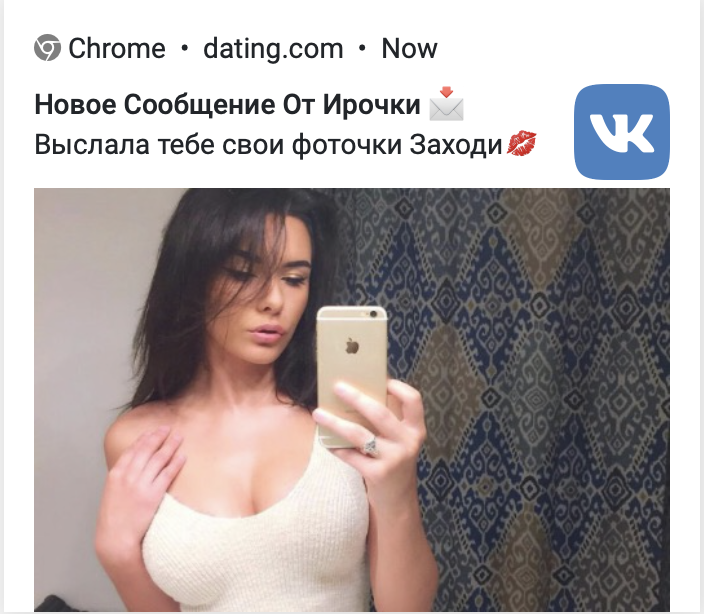 What are the best traffic sources for dating?
Not every traffic source is suitable for dating. It is much easier to promote mainstream than adult, but with adult, the stakes are much higher. Unofficially saying, it is possible to divide sources into "paid" and "free".
Free sources
Here you can get traffic without serious investments, which is especially important for beginners. However, free resources come at the price of needing to perform many tasks manually, imitating a real user, and spend money on basic technical elements (domain, hosting, proxy server, etc.).
The sources of cheap traffic are:
Social networks. Liking, commenting, and following pages of the target audience on Facebook and Instagram, as well as spamming the Direct, remain effective in 2022.
Dating services and other sites that may be of interest to the target audience.
Sites with 18+ content.
The disadvantages of free sources include a small amount of traffic and powerful anti-spam systems found on large websites. If you want to increase revenue, you will have to think about scaling and automating processes.
Paid sources
As the name implies, these are sites that offer to buy traffic without volume limits. If you are going to partner with them, remember about strict moderation. A significant part of the dating ads in the system is classified as content with restrictions. You can achieve the desired result, but you will need to make a lot of effort. Cloaking, creating white pre-landers, and launching the most neutral creatives without intimate details will help to bypass moderation.
Paid source category includes:
Social networks. They allow you to receive traffic in both free and paid options. With paid, targeted advertising, partnership with bloggers is used. Social networks have strict requirements for the design of an advertising campaign and the site itself, which are almost impossible to comply with, especially when it comes to sites from the adult category. When promoting a site through social networks, you will have to use "black" methods, but sooner or later, the ban will still catch up with you (especially beginners might get hit sooner).
Teaser networks. They become sources of low-cost, easy-to-manage traffic. In addition, it is much easier to send traffic to dating offers and other 18+ offers from affiliate networks of this type.
Contextual advertising services. Yandex.Direct and Google Adwords do not allow advertising for dating sites. You can do search engine promotion, but then be patient and be prepared to invest in SEO.
Applications. Google UAC advertising (YouTube, Google Play, Google partner sites) has a large reach, relatively laid-back moderation, and low competition, however, it is aimed exclusively at mobile app users. The best adult affiliate programs offer to use their apps for free.
Advertising networks. Push notifications, pop-unders, and native ads remain the most converting sources for dating traffic today.
If you don't want to spend money, you can work by carefully using shareware traffic sources. Spam the social media (in particular, a lot of good traffic can be found on Facebook, Instagram, and TikTok), organize email campaigns, chat on forums, and leave comments under posts. You can try to lure visitors from your competitors who use the same dating sites and portals.
Dating offers – what are they and how to work with them?
Dating offers are the offers for webmasters and affiliates, the essence of which is to pay remuneration to the latter for attracting users to a dating site or application.
The offer implies clear conditions – the target action for which the advertiser pays, possible advertising methods, restrictions on the type of traffic, device, software, geo, and other parameters. Some affiliate networks provide not only an affiliate link but also pre-made advertising tools – banners or widgets.
Since LosPollos is based on Smartlinks, you do not need to "manually" select offers to earn. Our system does everything for you — traffic is analyzed by many criteria and each user is offered the best offer.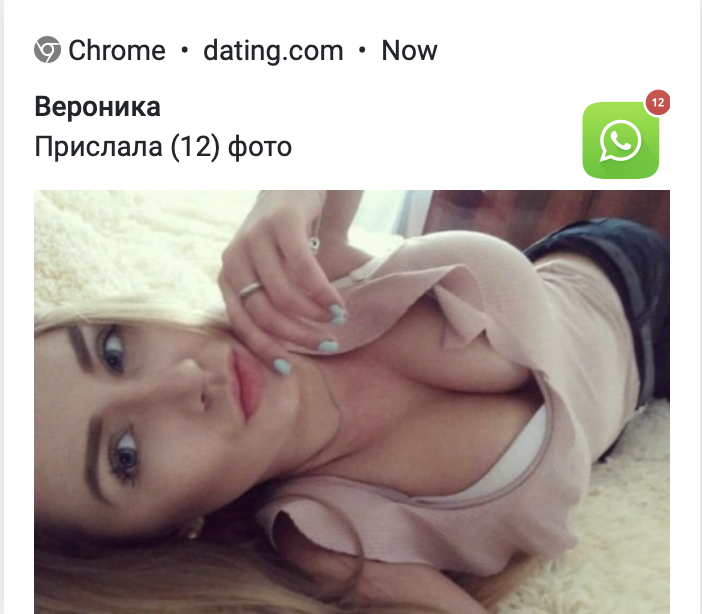 How send dating traffic to make a profit?
The main task of CPA networks and affiliate programs for making money within the dating vertical is to help advertisers and affiliates find each other. All participants gathered on these sites interact with one goal – to provide incoming traffic for dating sites coming from various sources to receive the profit.
Dating vertical and payouts:
For each user who completes a target action, dating partners pay a reward to the affiliate using one of the following models:
CPI (Cost Per Install) – payment for user downloading an application;
CPL/PPL (Cost Per Lead/Pay Per Lead) – pay per lead (name, email address, mobile number, zip code);
RevShare – a percentage of revenue from each attracted client;
CPS (Cost Per Sale) – remuneration for paying for services on the advertiser's website, unlike Revshara, with this option the rate is fixed;
In the case of CPL, the media buyer immediately receives income for each registered user. There are two payment options here: SOI (Single Opt-In), where confirmation of a phone number or email is not required, and DOI (Double Opt-In) – data must be confirmed by clicking on a link or code sent to the user as an SMS. For comparison, here are the average CPL payments for some developed and developing countries:
| | | |
| --- | --- | --- |
| Geo | Mobile, USD | Desktop, USD |
| Norway | 4,95 | 4,86 |
| Australia | 4,00 | 4,00 |
| USA | 3,60 | 3,60 |
| Italy | 2,50 | 2,69 |
| France | 2,40 | 2,40 |
| Russia | 0,72 | 0,70 |
| Poland | 0,67 | 0,67 |
| Belarus | 0,65 | 0,60 |
| Portugal | 0,60 | 0,54 |
When choosing Revshara, immediate profit should not be expected. It will however over a period of time appear as a steady deposit even if the traffic stops.
When sending traffic to dating, it is important to keep in mind the division of countries into Tier 1 (USA, UK, Canada, Sweden, Germany, France, etc.), Tier 2 (Brazil, China, Japan, Mexico, etc.), and Tier 3 (Korea, Syria, Saudi Arabia, etc.).
In general, Tier 1 gives the most profit but has strict requirements for work (competition with these geos is quite high). Perhaps, for beginners, Tier 2 and 3 countries will be the best option.
Lastly, before you start working with a CPA affiliate, make sure to learn about the payout conditions, hold period, and minimum withdrawal amount (as well as supported payment systems).
How to choose an Affiliate Network for your Dating traffic?
Before you start sending dating traffic, you have to choose an affiliate program or a specific offer and you will be able to find endless resources and articles covering this topic. Suppose you come across several options that offer good payouts. To choose the most promising and profitable, pay attention to the following points:
Resource recognition. We do not recommend choosing mega-popular dating sites for promotion, as they already have set up advertising with various sources. It is not worth sending traffic to them, as thousands of affiliates are already doing it. Unknown dating sites that have existed for a long time, but have not gathered an audience, are also not worth attention, since they are likely to lead to losses. Choose relatively new sites that are at the stage of active promotion.
A number of steps to register. For a greater number of affiliate user actions, as a rule, payment is higher. On the other hand, fewer people are willing to fill out a long registration form. There will likely be much more conversions on a site where you can log in using social networks with a couple of easy steps. Therefore, first, evaluate the complexity of registering with the service.
The direction of the dating resource. Analyze your audience. If the site allows you to set search parameters: the purpose of the dating (friendship, serious relationship, one-night stands), age, orientation, financial status (willingness to become a sponsor or vice versa – looking for a sponsor), religion, etc., determine which category majority of users belong to and use this when creating creatives: "Are you looking for a relationship with a foreigner? Come and choose", "Rich and single men are waiting for you here!" "Do you like fat girls? Click here!" "Hundreds of girls are ready to spend the night with you. Register and get acquainted!"
If the resource is easy to use. We recommend you test and try the dating site yourself. Before driving traffic to dating sites, register and test the functionality. You have to understand how easy it is to search for people and exchange messages and media files on the site. If there are restrictions on some actions, calls to switch to a paid account, or pay for features, then it will most likely be difficult to work with the offer.
Confidentiality of the dating resource. Give preference to sites that allow the use of fake and empty accounts. Not every user is ready to disclose all the information about himself.
Paid registration. Driving traffic to paid sites makes it a bit more challenging, as you need to look for the obvious advantages of the resource. The media buyer will have to work hard on the creative to explain to the audience why it is worth paying for something that you can get in other places for free. If you can, the partner will generously pay for the hard work.
The requirement to provide credit card information. In the former CIS-Net, this option is rare, but in the West, it is quite possible. Tier 1 users are not embarrassed by the fact that upon registration they are required to immediately link a credit card to an account or service.
Age restrictions. If a user registers using an affiliate link and indicates the age is less or more than the allowed age, the conversion will not be counted.
Assess the support team. Support can help you choose which of the available offers converts better, and which ones are better not to work with. You can always contact the support team to find out why the conversion was not credited.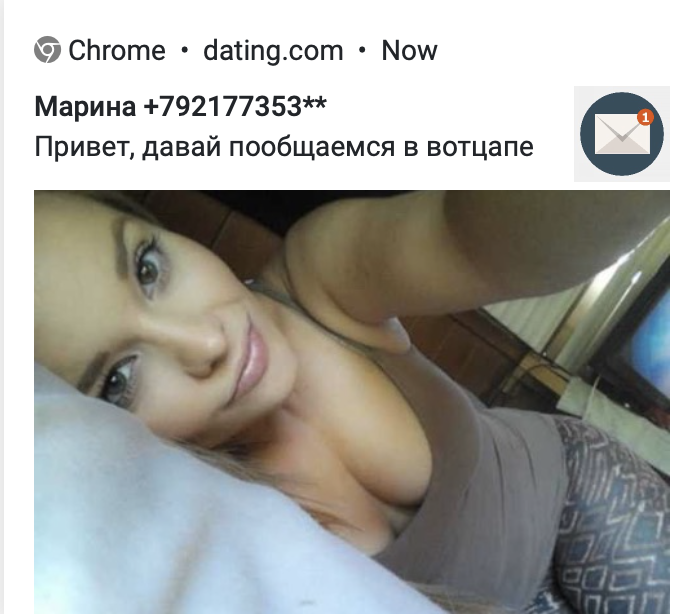 The tips mentioned above are relevant if you are working directly without third-party involvement, and decide to choose an offer. However, there is a simpler solution for successful work – Smartlink. This tool is especially important for novice media buyers, who at the start might lose their budget not only due to mistakes in attracting traffic but also due to an incorrectly chosen offer.
LosPollos is one of the main players in this vertical. With our SmartLink, all you have to do is drive traffic, and we will take care of the rest. A special algorithm achieves the maximum conversion by distributing traffic across landing pages. Smartlinks are offered by almost all best affiliate programs in 2022 – but ours is rightfully considered one of the most effective.
In Conclusion
Earning with a dating vertical is an opportunity to secure a stable income, the amount of which has practically no upper limits. The audience in this niche is growing every year – as the global trend shows, online dating is becoming more and more popular, especially among the solvent audience. No wonder this vertical is considered "evergreen". If you choose a direction to start in media buying, start with the dating vertical. The result will pleasantly surprise you!
P.S. We are working on a detailed dating guide to make it even easier for you to start working in this vertical.