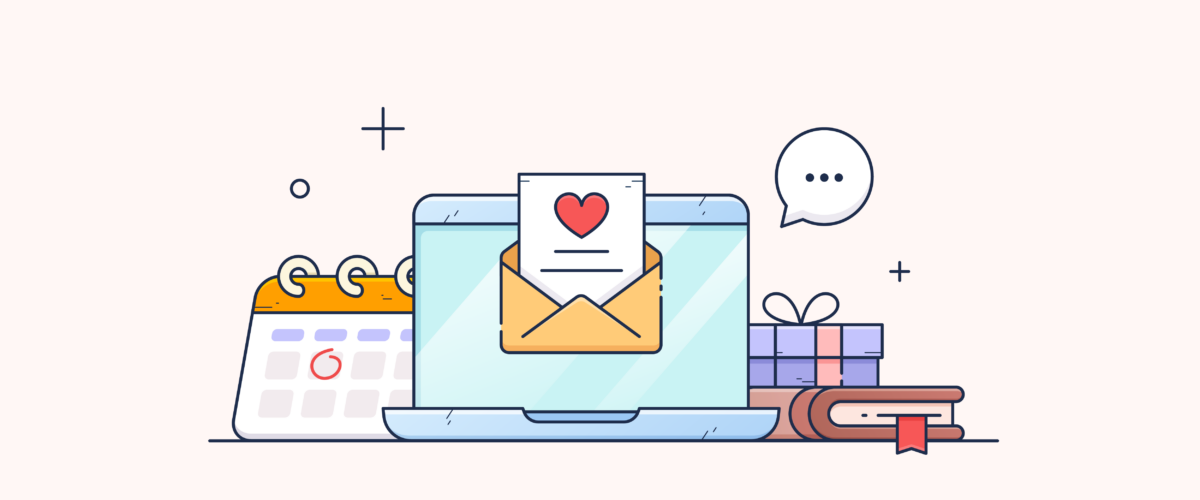 Target audience for dating offers – who are all these people?
Successful chanelling onto the dating vertical depends on many factors. It all starts with identifying and analyzing the target audience. If you know who these people are, how they live and what exactly they're looking for in dating services, you're already half way to success.
It's only by understanding your target audience that you can create effective promo materials, select sources and target them more accurately. If you don't know anything about your potential leads, you won't be able to interact with them. Blind chanelling on to dating is a direct route to wasting your budget.
Here's some statistics
Let's take a close look at the market. According to 2022 estimates, the online dating services market brought in $2.86 billion and is continuing to gain momentum.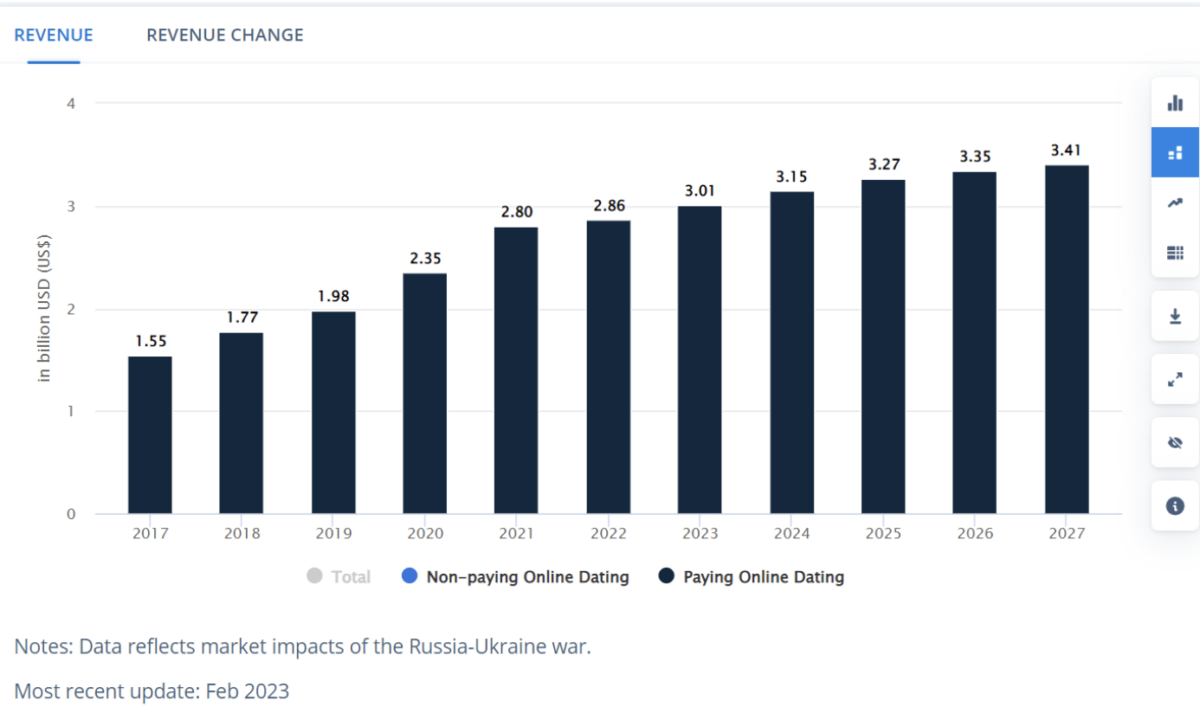 For the same period the average income per user was $41.95, and a slight negative trend could be observed.
It is also clear that last year the number of users of dating sites exceeded 366 million. By 2027, this figure is predicted to reach 440 million.
The dynamics of user penetration speed into the online dating market looks like this: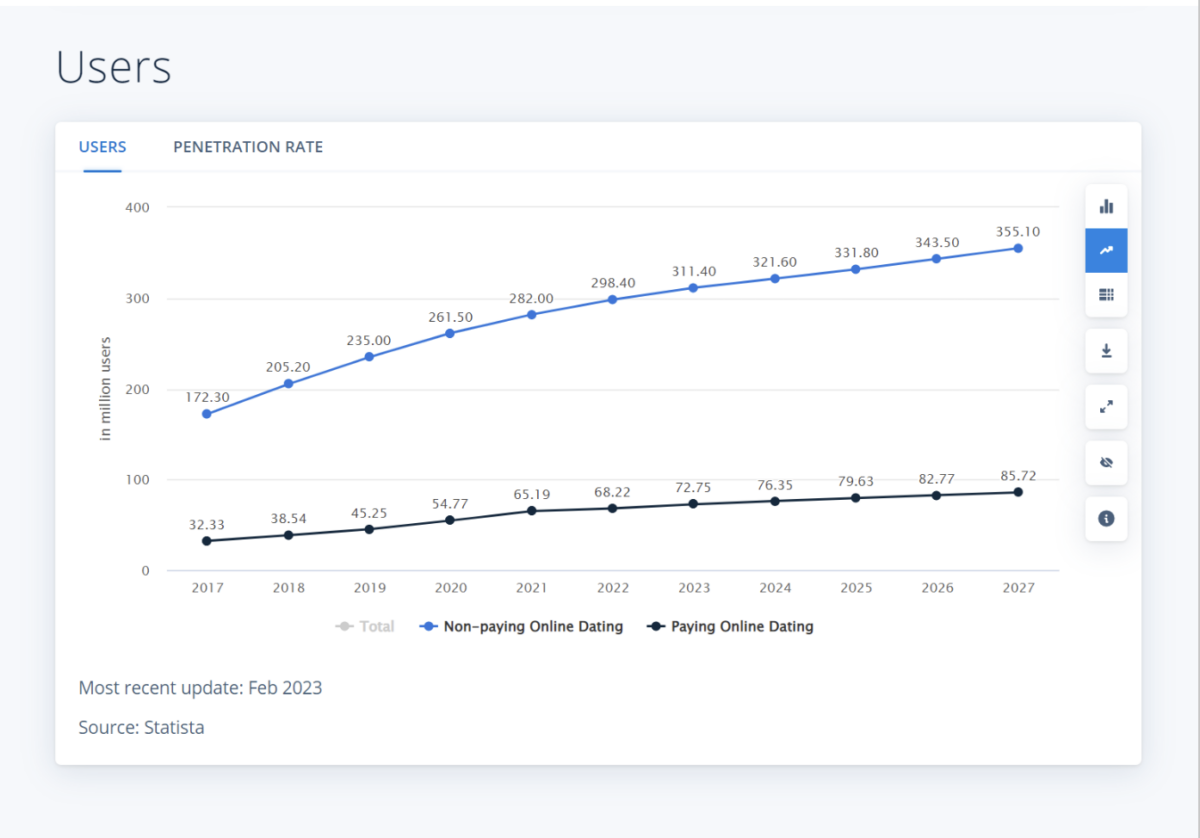 In terms of countries, statistics show that in 2022, the US had the majority of users of online dating platforms – 24.1%. In second place was the UK – 18.7%, and the third Belgium – a little more than 16%.
Country rating of countries in terms of user penetration speed into the dating market was as follows: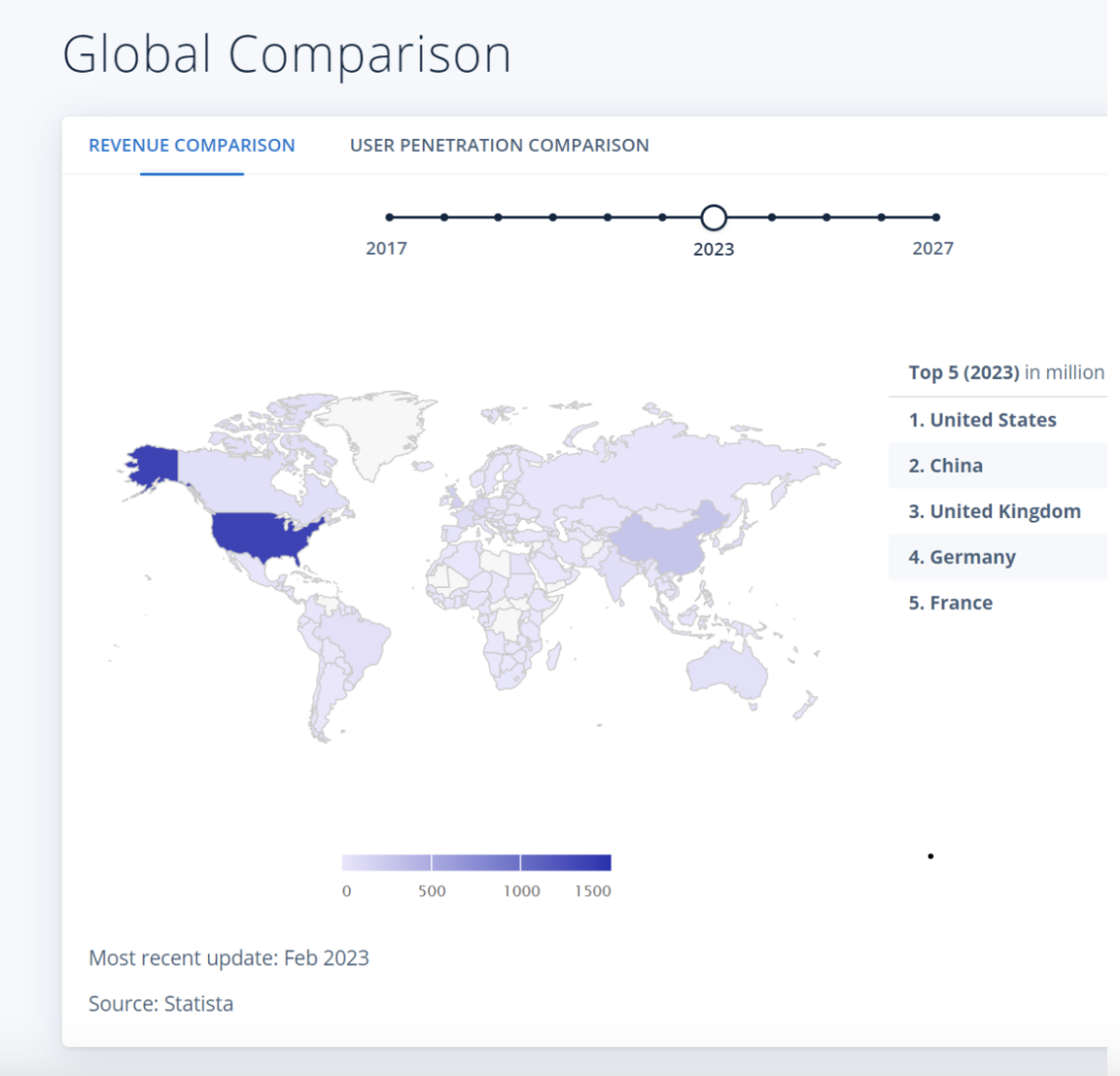 Dating can be varied!
There are many dating areas where media buyers work. However, based on the areas covered by applications and services for online dating, the market can be divided into three large categories:
Online Dating – people register here to date without pursuing any serious goals. Examples are Tinder and Badoo.
Casual Dating – apps and platforms for finding a partner (Ashley Madison, for example).
Matchmaking are platforms where people are looking for a life partner (serious relationship). These are online resources such as Match.com and eDarling.
This is what the online dating market looks like, broken down by segments: Online Dating, Casual Dating and Matchmaking. As you can see, the most popular are Online Dating.
Even here not everything is so clear cut: the popularity of one type or another depends on the GEO and cultural values of the population. For example, the Chinese tend to "focus" on creating a family, so Matchmaking applications are used here more often than on average around the world.
We have to mention niche categories of dating applications, focused on certain social groups. There are online resources for LGBT, for BLK (black), BBW ("big beautiful women"), Muzmatch – for Muslims. Each of these narrow-profile services finds its audience. In 2023, personalization is one of the current trends of the dating vertical.
Developers of dating services have actually been segmented their audience for a long time, not only based on sexual orientation, weight category and race. There are applications where the user is able only to like only a picture (e.g. Tinder). There are others where the voice format is a priority, and people first want to find something in common.
There are services for the rich and lonely – EliteSingles, for example. As well as for millionaires, wealthy businessmen, CEOs, top models and other "chosen" ones, such as Luxy. Even cat lovers (Purrsonals), geeks (Trek Passions), farmers, astrologers and horoscope lovers will find their own resource. The list is endless. If you want to, you can find any sort of niche dating services, including some very unusual ones. For example, for men and women with moustaches. The audience is smaller, but you're more likely to meet "your" person.
So-called chat roulette apps are incredibly popular today. They are often free, targeted at a wide audience and save users a lot of time. The users here are not just young people and bloggers with viral videos, but also a lot of them are active and willing to meet people of mature and advanced age.
There's a real chance you can meet and talk to your idol. You really can meet celebrities here – Eminem, Robbie Williams and Jason Statham have taken part in video chats. The most popular chat roulettes are OmeTV, CooMeet, Chatrandom, Omegle, some of which have been in the online dating market for a couple of years already.
Online dating audience
Let's have a look at the current situation in the online dating market and assess the potential. It will be interesting to establish who we're working with when we channel onto dating offers.
Here's a real TA analysis of the most popular dating application – Tinder:
men and women – 62% and 38%, respectively;
residents of cities – 76%, suburbs – 17%, villages – 7%;
users aged 25 to 34 years – 45%, from 35 to 44 – 13%, from 45 to 54 – 3%, from 55 to 64 years – 1%;
54% are not in a relationship, 30% are married, 12% are in a relationship, and 3% are divorced.
In 2022, Tinder was downloaded 64 million times, making the app one of the leaders among online dating services. It was most often downloaded in North and Latin America. In the United States, 84% of users of dating services have heard about it and 37% have used it.
For more effective audience attraction, it will help if you understand the psychological portrait of the average user. Let's see who spends time on these resources.
Among male users of dating apps and dating sites:
Young people who are trying to expand their social circle, and gain popularity in any possible way. They include novice bloggers who are collecting subscribers on all mixed channels.
Anxious and shy young people whose knees tremble when they try to meet someone in real life. There are a lot of these, and, as a rule, they feel in their own waters on the Internet.
Businessmen, managers and other successful and wealthy people who simply do not have enough time for real life "casting".
"Tourists" – the name we give to people who are temporarily in a particular city. They are usually looking for a non-committed relationship.
"Toxic personalities" are a separate type of users who are also present on any dating platform.
"Pick-ups" hone their skills online because it's easier than making an impression in real life. They use borrowed "opening phrases" to start a dialogue. Or use phrase taken from the profile of their chat partner. They often use pre-prepared scripts, so as not to waste time and achieve their goal of expanding their personal "collection" of broken hearts.
The classification of girls is not as extensive. What are women looking for here?
Banal collectors of Instagram followers – they lack initiative in dialogues, they're indifferent and extremely verbose, and instead of information about themselves they have a link to a social network account.
Single mothers who haven't yet lost faith in true love and aren't able to throw themselves into the real world of dating and chatting.
Arrogant women who don't give the other person a chance if their joke failed, or didn't respond to a message within 10 minutes.
"Writers" – women who like to correspond, and their excuses to avoid a real meeting are always masterpieces, these women are infinite virtuosos.
"Owes nothing to no one" – these girls are willing to chat, they're open and active, but at some point abruptly disappear and, "cover their tracks", delete their profile or all their information.
"Activists" – there are few of them, but this is the most promising audience and they are worth looking for. They know exactly why they're there and go straight for their goal. They agree to dates, scrupulously checking through questionnaires and politely answering everyone.
We hope that this information will help you achieve your goals in the traffic market. It doesn't matter whether you are working with an affiliate program or a direct advertiser, choose a dating offer yourself or with the help of a manager. When betting on dating, always analyze the target audience.
Knowing the concept of the resource – what user needs it covers, what features it offers, what is its unique nature, will help you hit the target. SPY-services for media buyers can help in this.
All that remains is to wish everyone good profits 😉