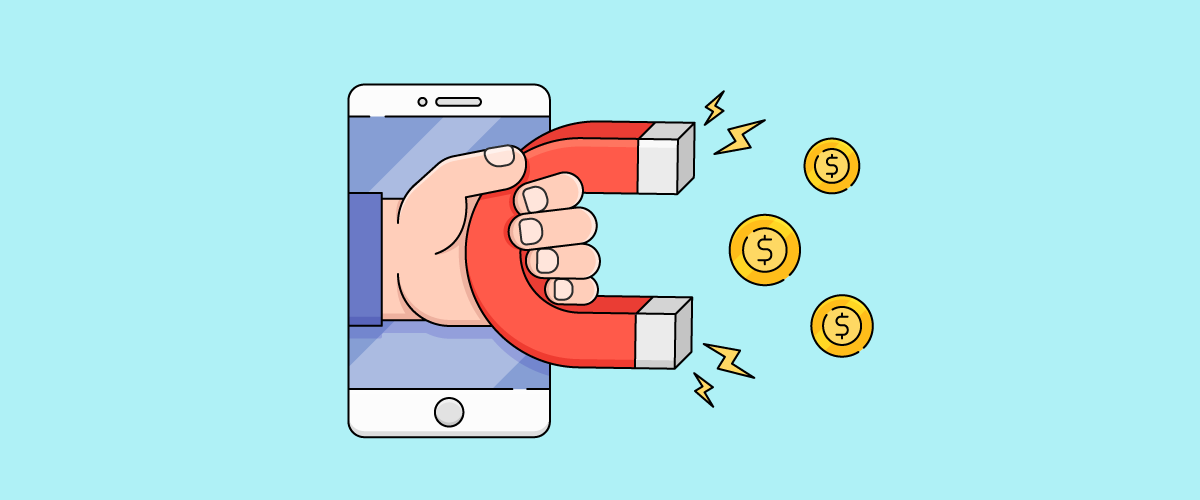 Smartlink, CPA, affiliate marketing – what does it all mean?
A common misconception is that traffic media buying is difficult, time-consuming, and labor-intensive, and this is partly true. To start working in this area from scratch, you need to at least study a large amount of information, and then determine a complex business process: from finding traffic to selecting offers.
However, there is one life hack that greatly simplifies the life of a novice webmaster or affiliate marketer. Smartlinks were invented to save headaches (and money).
Time to make some coffee, lean back in your chair, and tune in to a lot of useful information. In this article, we will try to explain in a simplified way what Smartlinks are, how they work, and also touch base on many related issues.
What is Smartlink?
By now you probably have read several articles, subscribed to a couple of channels in TG, and decided to try your hand at traffic arbitrage. According to one of the classic schemes, you have to find a traffic source (if you don't have one), find a suitable offer (yet another challenge), and in some cases also make some kind of landing pages (sometimes even in several languages).
Smartlink CPA Network takes care at once of two factors from this equation – they solve the issues of the offer and landing pages.
Smartlink is exactly what it sounds like – a smart link. For each user who clicked on it, automatically a suitable product or service is selected
To make it clearer, let's take a look at an example.
You are launching an advertising campaign. The source of traffic is push notifications (for example, you can buy them without restrictions on special exchange market).
It is logical that before sending large amounts of traffic to an offer, you need to test its quality. But most likely, the advertising platform from which you buy traffic will not give you the opportunity for fine selection. When buying, you will not be able to select women over 35 only from St. Petersburg – this is technically impossible. The maximum that can be set is geography and device.
To get the most out of this traffic, you need to offer a product or service to a wide audience. Otherwise, the budget will be wasted.
And this is where Smartlinks come to the rescue. They automatically filter the audience by different parameters (geo, operating system, monitor resolution, and a bunch of other indicators), and, most importantly, they show different offers to different users.
Intermediate conclusions:
Thanks to Smartlink, an affiliate or webmaster does not need to spend time creating landing pages for different segments of the target audience.
Each visitor will be shown a suitable offer for him.
To get started, you just need to select a Smartlink affiliate program and send traffic to it. Yes, you should already have traffic at this point, and some creatives will most likely need to be done.
How does Smartlink work?
At the base of the Smartlink: is a system for analyzing and distributing traffic. Most often affiliate programs use TDS (Traffic Delivery System).
Each user who clicks on a Smartlink gets an offer that is as close to his or her needs and interests as possible. This magic is possible thanks to a deep analysis of the technical information that a potential client leaves about himself in the network.
Algorithms exist not only to collect the maximum available data about users but also to constantly monitor the effectiveness of an advertising campaign. The more traffic you drive through a SmartLink, the more accurately the algorithm will select the right offers.
The CPA SmartLink helps to cope with its task by analyzing the following parameters:
geo: country, city, region.
IP address.
connection type.
operating system version.
browser version.
device type.
Algorithms not only distribute traffic to different streams but also control the availability of offers. If a daily limit for a product or service with the maximum payout, the audience gets the next most popular offer.
Important. The user does not see any extra information. Clicking on the link of the desired offer happens in a fraction of a second. This is a great tool that is ideal for working with a continuous stream of traffic in which user parameters are unknown.
What verticals are Smartlinks used on?
Smartlink is simply indispensable when working in the niches of gambling, dating, and betting. Sometimes they are also used by some affiliate programs, specializing in goods. But traditionally, the maximum potential is hidden precisely in the vertical of online dating. In this niche, advertisers accept absolutely any traffic: this is why SmartLink dating is one of the most popular types of Smartlinks.
Benefits of Smartlinks
The advantages are obvious and it's an opportunity to monetize all your traffic to the maximum. After all, each user will receive information about a suitable offer, which significantly increases the likelihood of conversion.
Working with traffic using this type of tool is much easier. A webmaster can focus solely on attracting users, and smart algorithms will handle the rest.
a) Benefits of SmartLink for beginners
Of course, this is the easiest way to start. For young webmasters, the use of a SmartLink also provides the following benefits:
you do not need to bother with the choice of landing
no need to create multiple links for each campaign
much easier to create and manage campaigns
b) Benefits of SmartLink for experienced mediabuyers
Smartlink is a technical tool. It will be useful even to those affiliates who don't know how to fine-tune targeting and create effective creatives. To effectively drive traffic through it, it is enough to know how to attract a lot of traffic.
Separately, you need to talk about trafficback. This is the traffic that, for one reason or another, is not accepted by another affiliate. And in this case, it is very convenient to send it to a SmartLink (yes, such a scheme can also be configured).
CPA affiliate programs with Smartlinks
Any Smartlink affiliate program is monetized and works something like this:
Let's imagine that Vasya's affiliate has a subscriber base of 200,000 people. He inserts a Smartlink into the email and sends it to his database. When people follow the link, the system selects the best offer for them out of hundreds of possible ones.
As a result, they end up on one of the offers of affiliate advertisers. After making a purchase, the affiliate receives $5 from the advertiser (for example). The affiliate network gives $4 to Vasya and keeps $1.
Smartlink algorithms are based on complex technologies. Therefore, not every CPA network offers media buyers this tool.
We at LosPollos are one of the pioneers in this niche. We have created a special platform for interaction between advertisers and webmasters. In short, the meaning of our service is that it makes life easier for all participants in this market.
Advertisers love us because we bring them sales, registrations, and other useful indicators.
Individuals who are working with traffic can earn a good and stable income with the help of our platform.
More than 50,000 webmasters and about 1,000 advertisers work with us. About 3 million conversions occur in the system every month.
Simply put, you just drive traffic, and we do the rest.
In conclusion
We took a detailed look at how Smartlinks work and their main advantages, and if you are interested, we recommend testing LosPollos.
The mechanism of our Smartlink is quite classic – several criteria of user analysis and redirection to a relevant offer.
Our Smartlink dating theme is rightfully considered one of the best on the market. This is an ideal tool for trafficback monetization (relevant for experienced webmasters) and a successful start in media buying.