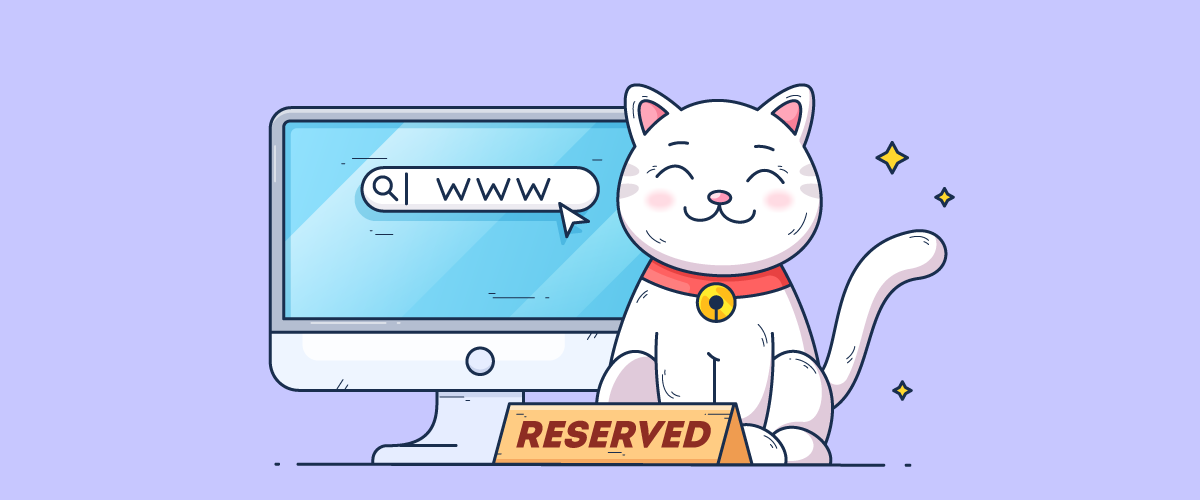 Domain parking – how and where to park a domain
If you are just starting up in media buying, then you need to know what domain parking is. Today we'll tell you how to get through moderation, if the link to the landing page from the affiliate program has already been designated as an advertising platform. In this article you will learn all about parked domains. You will learn how to use them not only to promote advertising campaigns, but also to earn money.
What is a parking page?
Put simply Domain parking means registering a domain name on DNS servers that provide domain hosting services without a traditional website. Domain parking allows you to reserve (save) an unused domain name for its owner.
So you can use a domain without a site while it is still in the development stage or in the event of certain unresolved problems.
Why Park a Domain?
Domain parking may be required in a number of cases.
In most cases, when it is impossible for some reason to assign a domain name immediately after registration. For example, you still have a number of unresolved problems before starting up a project, but the domain needs to be registered while it is not operating.
When you need to configure a redirect, a domain name is registered (similar to that of the main site, or with a typo), parked and then a redirect to the main site is registered. So you can register a domain name with a small or common error. The result is that users get to the main site, even if they make a mistake when entering the address.
For media buyers, domain parking is a way of getting around a situation when an advertising campaign might be rejected by moderators due to repeated blocking of other projects on this domain. So, if you place a landing page on your domain name, then any problems associated with bad history will be resolved. You can continue to work with it even if you don't have your own server.
For domain buyers, domain parking is a way of earning money. They register a lot of domain names which sound like popular brands. Then they sell these names to these same companies, at a higher cost, of course.
Demand creates supply, and therefore domain parking services are very popular. This service is offered by many hosting providers and specialist online services.
Another important point for media buyers is that domain parking guarantees the safety of advertising projects on it. Partner domains and related creatives can be tracked by other media buyers in spy-services . This is less likely when a domain with a referral link belongs to you. What's more, you can choose a name relevant to the offer being promoted, and this will positively impact conversion.
Where can you park your domain?
Domain parking has been popular for more than 10 years. Today, there is a growing number of parking services where you can temporarily attach your DNS domain. All webmasters have to do is to choose the most suitable based on themes, usability and ways of withdrawing funds.
Sedo.com
This is a foreign online auction service with more than 4 million parked domains. The user interface is convenient and intuitive, and registration is simple. All the domain address owner has to do is to indicate the price and wait for offers from advertisers. Withdrawal: if there is a minimum amount of $100 in the account.
Namedrive.com
This is a platform where you can park a domain for free by placing ads on it from Google partners. The domain address owner can choose a template for their URL. The minimum amount that can be withdrawn is $20. Payments are made on the 15th of each month via PayPal.
Parked.ru
This is the first Russian-language domain parking service. It is part of Ru-centre, the platform for registering domain names. You can withdraw money to WebMoney. Funds can be withdrawn once a week, and you only need to have $10 in your account. The service pays the owner of the parked domain for every click on the ad.
How to park a domain with hosting?
If you're not planning to earn money from the domain parking, you can park it with the hosting site. For example, you purchased a domain name for resale, or your site isn't ready to be launched yet, or you've paused your project. Many hosting providers provide domain parking for free, if you purchase a domain or other services from them. Before resuming the sale or launching the site, it's a good idea to park it with hosting. In the longer term, parking has a positive impact on indexation of the resources placed on them.
Every service requires its own sequence of actions, in order for the domain to be parked with the hosting service. As a rule, all you have to do is to add an A-record in the DNS registry settings. The differences are only in the interface. Once the domain name is linked to the parking page, the domain is parked and can be used.
How to park a domain in an affiliate program
It's also possible to link your domain to an affiliate program. In this case, we won't need hosting, since the landing page is already on the given server. Our task is to make sure it's displayed and then receive data on our domain.
On the example of LosPollos, it looks like this: find the Settings – Domain Parking tab and add to the form the address and attachment type. You can park your domains using an A- or CNAME-record.
If you want to work with your domains, you need to add a CNAME-record in the domain settings at your DNS registry. If you want to track traffic after making the DNS settings, you need to add your affiliate ID.
Since LosPollos uses Smartlink, you don't have to choose the offer where traffic will be directed. The "smart" algorithm will do everything for you by directing users to relevant offers. The ad link will be generated based on your parked domain.
Can I earn money on domain parking?
A parking domain can be purchased ready-made or created from scratch. It's possible to earn money from domain parking through advertising, but it's not that simple. In order to earn an acceptable amount of money, you'll have to register a lot of domains and acquire tools that will allow you to promote your offers yourself. The best solution is earning, or to use another word — monetization, from domain parking using an advertising grid which already has a database of popular attached domains.
So-called "domain" traffic is generated and brings earnings for the webmaster in this way:
The user makes an error when writing a domain or searches for it without knowing the exact address. So they find themselves on the page of a parked domain owned by a media buyer.
Then, the algorithm analyzes the parameters of the user (geo, device type, operating system and other parameters) and selects the most relevant offer.
In the advertising network there are advertisers who offer partners the option of promoting landing pages with their offers and specify a bid.
After incorrectly choosing the domain, the users immediately find themselves in the advertising network. Here in the conditions of a classic RTB auction, they end up directly in the hands of the advertiser.
The algorithm of the advertising network determines the highest bid from among all the suitable ones, by analyzing the rates of other advertisers and the technical parameters of users. 
The user is redirected to the offer page, and the owner of the parked domain receives income for every view.
The amount of earnings on parked domains depends not only on their quantity, but also on the correct choice of domain name. You can obtain high-quality domain traffic by selecting domains containing the following:
popular keywords;
names of well-known brands, trademarks, and companies with typos;
names of popular names or things.
For example, the Addidas.ru domain is likely to be transferred to some major advertiser. (Try some experiments)
Conclusions
We have attempted to tell you in the most easy—to-understand language what parking pages and parked domains are. So people use an additional domain in order to easily promote advertising links, others see another way of making money on the Internet, and others create doorways. For the media buyer, the option of parking a domain is a convenient and necessary option, which we recommend to use for all our affiliates
Time to start earning!