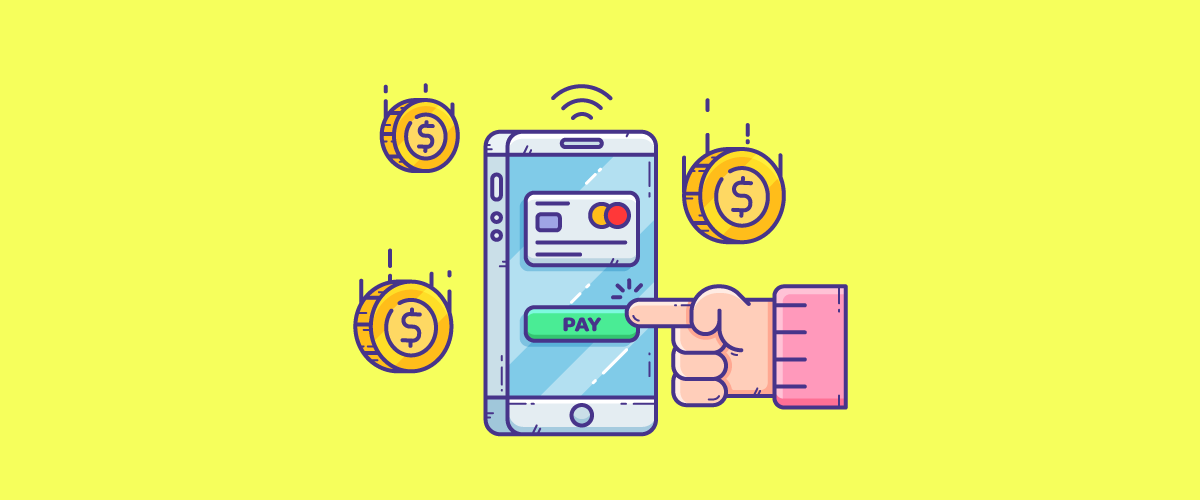 Affiliate media buying for beginners
Media buying is one of many ways to make money online. The media buyer's main goal is to direct the flow of traffic to the advertiser's website and monetize the target action performed by the user. This career path continues to gain popularity all through 2022. Those who started to learn affiliate media buying from scratch and today have grown into a professional have never regretted the path they took and their first failed budget.
This article is for those who want to learn how to sell drawn traffic and make money on it, but are not sure if training in media buying is worth the money and time spent.
What is media buying?
Before you apply media buying to practice, you will have to master the theory. There is hardly a professional who has not shoveled through hundreds of sources before investing personal funds in this business. To feel like a fish in water in this area, a beginner needs to be "in the know" at the start.
So, speaking as simply as possible, media buying is the resale of targeted traffic to the owners of various sites. Earnings are made from the difference between the income from the actions of the target audience and the cost of an advertising campaign. Target action can be different:
registration with data confirmation (or without confirmation);
application installation;
callback request;
ordering goods in the online store;
subscription purchase, VIP status, and other services.
Offers will outline the actions that users will need to take for the media buyer to receive the reward. These are offers from affiliate networks that act as intermediaries between affiliates and advertisers. At this stage, beginners often get confused in terms of an offer, a CPA network, and an affiliate program. To learn how to work with media buying, make sure to remember the terminology – it is important to work with concepts without a hitch and communicate with your partners with a clear understanding.
The advertiser invites partners (media buyers, webmasters) to partner to attract an audience and increase profits. Each partner is given a unique link. Media buying specialists will direct traffic that comes from various sources to this link. Details of the partnership conditions between the affiliate and the advertiser are provided in the offers and could outline the following: target action that will be credited and paid for, possible advertising methods, restrictions on the type of traffic, devices, geo, and any other features. The area that combines several offers is called the vertical and the role of CPA networks in this bundle is to collect offers in one place so that affiliates and advertisers can quickly find each other. It is easier for the CPA network to choose the most profitable offers, and it becomes easier for the affiliates and advertisers to make money on their sites.
You can learn more about the basic concepts of media buying in greater depth with open sources and for free.
How to structure your media buying training
Now we can talk more about learning the art of media buying especially if you have already studied the theory front to back, but it has not yet been applied to practice. There are a few options to consider.
Purchase a media buying course to learn it from scratch. In this case, you will have to pay – fortunately, many professionals are willing to share their experiences. However, you must be taught by a person who knows how to make money on traffic (and not just retell the information from books on media buying or courses from two years ago). If you have chosen paid education, then treat it as an investment in your development and future earnings.
Try to get an understanding on your own. Walking this path alone is difficult and expensive. Here, you will have to pay for every mistake. And that is why self-taught people learn quickly – it is hard to part with money, and therefore you have to think a lot and make rational decisions. Of course, the friendly support of LosPollos will be able to help you along the way – we can always help those who are just starting their journey in media buying with useful advice.
Work in a team of professionals. This is the best way for beginners to learn media buying. Here, not experienced, but active, purposeful, and responsible people are often valued. The key here is the desire to learn and take the initiative. At first, you will be engaged in small and simple, often routine tasks like farming accounts. Gradually, the degree of involvement in the processes will grow, and you will gain invaluable experience. However, getting into a team like that can be difficult (but possible).
If you are still inclined to get training, then keep in mind that you can also learn how to drive traffic into a plus by using free video tutorials. Further, by trial and error, listening to the advice of "experienced" webmasters, and losing the budget. The most determined will sooner or later reach a stable income.
How to start media buying for a beginner
Now let's look at a step-by-step on how to start working with media buying if you decided to try to attract the target audience to the source.
First, you need to register with an affiliate network that has a good reputation. It is better to rely on honest and real reviews as they showcase not only advantages but also possible disadvantages of the network
Choose a promising vertical (nutra, dating, gambling, crypto, etc.)and the most attractive offer, taking into account the rating, rate and payment model, geo, etc.
Determine the traffic source. Shareware most often includes its own resources and social networks. Paid traffic sources are teaser networks, contextual advertising, SEO promotion, push notifications, and popunders.
Testing – this is what the media buyer does next. At the start of a career, it is difficult to achieve a good conversion, most of the time you will have to look for converting bundles by testing landings, pre-landers, and creatives. Here, a beginner cannot do without trackers that help collect statistics and analyze the effectiveness of an advertising campaign.
Optimization of an advertising campaign is carried out based on the analysis of test results. Optimizing means excluding non-converting zones, changing burned-out creatives, fighting low-quality traffic, and remembering to record any changes in the campaign.
It is useful for beginners to look at professionals' successful cases (but not to use other people's creatives). It is important to constantly look for new sources, work on creatives, and be up to date with media buying news. If you don't want to test, choose affiliate programs that offer Smartlinks (for example, ours). The use of "smart" links helps inexperienced affiliates not to lose traffic, which means saving the budget. The entire flow is sent via one link, and then a "smart" algorithm distributes it across landing pages.
What media buying courses are offered?
The media buying course is another way to make money online, similar to media buying itself. Many, having conquered the heights of the profession, train beginners for money. But you can find many of those who have drained all their start-up capital and have not earned a penny, and now they are trying to return the loss by becoming a mentor. If you are looking for courses on media buying, then choose teachers carefully – study real reviews, and ask for examples of successful cases.
There are several training options available today:
a series of video lessons, where they systematically present material for those who start from scratch;
articles, conferences, lectures, books on media buying, and other educational material in text format;
paid courses, where the theoretical part is reinforced by practical lessons;
training and the so-called "marathons", which offer a quick break into the profession.
The advantage of paid courses is that you can ask the teacher questions and work on the mistakes.
Good books on media buying
We thought and put together a selection of good reads that might come in handy. These books are quite relevant to media buying in 2022 (even though many were written many years ago).
Chandler Wright "Affiliate Marketing – Secrets"
Ian Pribyl "From nothing"
Robert Glazer "Performance Partnerships"
Ben Horowitz "The Hard Thing About Hard Things"
Evgenii Prussakov "Affiliate Pogram Management"
Optionally, we also recommend:
Phil Barden "Hack Marketing. The Science of Why We Buy" (it's not about media buying, but some of the principles described may come in handy when looking for creatives).
From this selection, beginners will learn about what media buying is, and get acquainted with the terminology, features of traffic sources, types of offers, and the principles on which media buying is built.
But as for practical aspects (for example, how to test all the elements of a link, how an affiliate marketer thinks in search of working links), books alone will not be helpful. As trends change, practical advice in the literature is rapidly losing relevance. Therefore, not a single book will teach you how to send traffic into a plus in that particular moment when needed.
Thematic forums and Telegram channels will help beginners to get more up-to-date information — if you want to become an advanced affiliate, get ready to read a lot and constantly follow the news and trends.
Find out the latest news on media buying
In our blog, you can find up-to-date information on digital and affiliate marketing events, announcements, and conference reviews.
When choosing paid and free education, you should understand that no method guarantees a fast, high and stable income at the initial stage. And remember that in media buying, negative experience is the most useful.