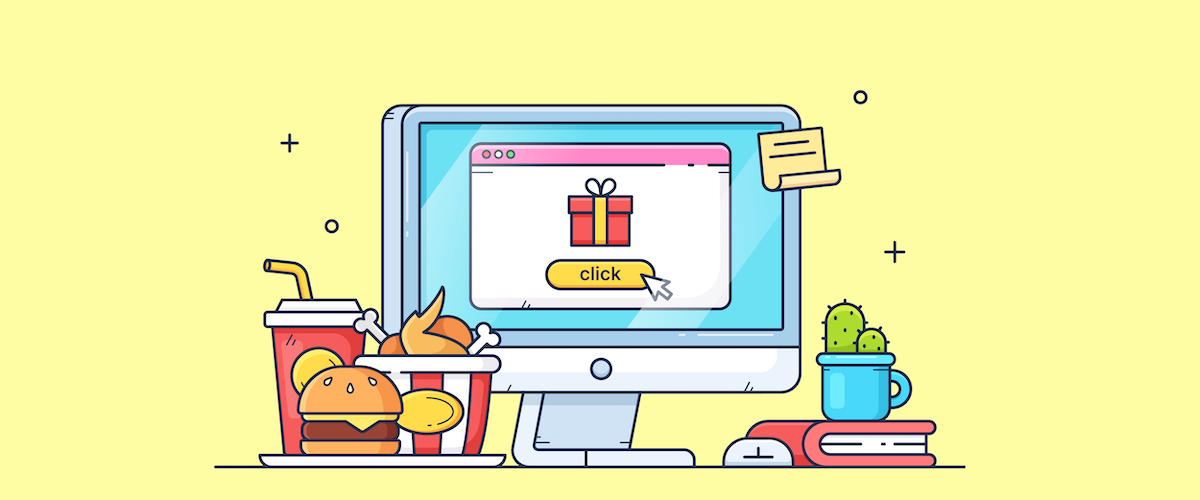 What Are Pre-landing and Landing Pages in Affiliate Marketing?
A pre-lander is an intermediate page between an advertisement and a landing page which is an essential step in the marketing funnel. It targets users looking for a solution to a problem but has not decided on a product or service. Pre-landers are not always needed, but proper application in ad advertising campaigns can bring good results.
Therefore, today we will tell you what a pre-lander is and weigh all the pros and cons of this tool in affiliate marketing. You will learn when and why to use it, how to set up the transition from a pre-lander to a landing page, how to clean up the pre-land code, and much more.
Why Do You Need a Pre-landing in Affiliate Marketing
Pre-landing in traffic affiliate marketing is used when it is impossible or inefficient to drive traffic directly to the landing page.
Here is what pre-landing is used for:
Warm up the interest of an uninterested user. For example, describe the problem in detail, cite someone else's experience as an example (often use stories involving media personalities), mention a product or service that can help, and unobtrusively lead to a purchase.
Weed out unsuitable traffic. After a user visits the page with the pre-lander, the landing page mainly gets the audience potentially ready to perform the target action – order a product, download an application, leave your data, pay for a service, buy a subscription, etc.
Work with each group of users individually. One approach cannot equally and effectively influence all categories of users. For each segment, depending on age, gender, location, standard of living, interests, and problems, you can use different creatives.
Successfully pass moderation. The pre-lander is the only way to get the site moderator's approval when promoting goods and services from a prohibited category. For example, a link to a page where you can buy diet pills is unlikely to pass moderation. But a pre-lander with a weight loss story of some celebrity may well pass moderation, in the content of which there will be a proposal to order these pills. The fundamental point is the inability to purchase a product or service on the pre-landing page.
The need to create a pre-lander is not always associated with promoting black or gray offers. Instead, the creators of advertising campaigns often use this approach to demonstrate an increase in the conversion on the landing page. For example, if CR is generally between 1% and 3%, then after creating a pre-lander that will bring only targeted traffic, it will rise to 20%. But you need to understand that the method can cause losses: firstly, these are additional costs, and secondly, the actual conversion rate may fall since potential buyers will not complete the targeted action due to redirection.
However, in most cases, pre-landers are effective.
What Is the Difference Between a Landing Page and a Pre-lander
The main differences between landing and pre-landing are as follows:
The pre-landing page does not have an advertising or commercial appearance. Here the user will not be able to perform the target action but will only learn about the way to solve their problem and decide to go to the landing page;
Both pages are created with the same ultimate goal – to push users to purchase, but they act differently: unlike a landing page, a pre-lander does not advertise a product and does not talk about the product's benefits. It describes in various formats a problem that someone has already solved with this product or service;
The visual difference between a landing page and a pre-lander is often explained as follows: the quality of the traffic that leads to the landing page is usually low. Therefore, it is often done in haste and is not particularly invested in the design. On the other hand, in most cases, landing pages are made with high quality. But, of course, this is a general overview, and sometimes opposite situations are used as well.
What Affects the Link Quality Between a Landing and a Pre-landing Page?
By default, the link looks like this: an advertisement – pre-landing – a landing page or an advertiser's website. The ad format determines the traffic source:
social media;
email newsletters;
teaser advertising;
organic search;
messengers;
contextual advertising.
Understanding what affects the quality of links between the landing and the pre-landing page is essential. An advertising campaign's leading performance indicators depend on the link's quality: click-through rate – CTR, conversion rate – CR, profitability (loss) ratio – ROI. A/B testing with the help of, for example, Google Analytics or specially designed trackers will help you evaluate the effectiveness of the creative and find a working link. During the test, change the targeting settings and make changes to the creatives. All this will help determine the audience's mood, find a "sore spot," and understand how to refine the pre-lander to increase conversion.
In the tracker, you can forward tags on the pre-lander to track statistics conveniently. Also, interception of tags on the pre-lander can be done using simple JavaScript scripts or ready-made codes from trackers and analytics systems. They automatically find all links and track the values ​​of the received UTM tags.
Where to Find a Pre-lander for an Offer
You probably already have a question about where to find a pre-lander for an offer. There are several options available:
create your own landing page;
download the pre-lander using special applications and online services (for example, ScrapBook for Firefox, Web ScrapBook for Chrome, Cyotek WebCopy desktop program, or HTTrack Website Copier) and save it in the desired format. After that, the sites can be transferred to your domain and hosting;
you can find a pre-landing page in an advertising network, as many advertisers offer ready-made pre-landing pages for the convenience of use;
before making pre-landers for your advertising campaigns, look at other people's examples, especially the already-made bundles. They can be found in spy services – these are the so-called affiliate marketing spy services designed to monitor the effectiveness of competitors' advertising campaigns.
This method seems ideal, with many ways to parse the pre-lander (even in a working bundle). However, we do not recommend mindlessly copying other people's creatives. Each link is tailored to specific audience parameters, and they quickly lose their relevance.
The best option is to use pre-made templates and edit them using special tools that will allow you to get a unique pre-lander.
Things to Consider When Creating a Pre-landing Page
More often than not, newcomers to affiliate marketing do not know how to copy pre-landers correctly and how to make them on their own so that they work effectively and bring targeted traffic to the offer page.
Before creating a pre-lander, determine the target audience for a particular offer and its current problems. This will make it easier to develop creatives that catch users' attention.
Use everything that increases audiences' trust and loyalty: reviews, certificates, guarantees, interviews with media or reputable personalities in this niche, and documents confirming the product's safety.
When creating a story that motivates the user to act in the right direction, avoid aggressive and humorous wording, obviously untrue promises, and provocative and intrusive calls.
Ensure good landing and pre-landing loading speed, as any audience does not like to wait.
Don't neglect page design – all text and graphic content should be structured and visually appealing.
Adapt the page for different types of devices. Remember that today most users prefer to receive information from mobile devices, and desktop devices are inferior to smartphones.
Speak in the first person, and imitate a dialogue with the reader – this technique will help increase trust.
Demonstrate your expertise with numbers, graphs, and statistics.
Simulate a live discussion on your pre-lander by dynamically inserting dates in the comments.
Use realistic and unique photos; otherwise, you will lose the audience's trust.
You can use game mechanics. For example, pre-landers are often used for Dating verticals to "warm up" the user before registering on a dating site.
Creating and Uploading a Pre-lander to Hosting Services
We recommend that beginners pay attention to online creator tools for pre-landing page design. With the help of creator tools, you can design a couple of pre-landing pages and several widgets. There are plenty to choose from: Wix, Tilda, UNI, Nethouse, Hello Site, SetUp, SimpleSite, Ukit, WordPress, paid and more complex ones – Bitrix and 1C-UMI.
Most online creative tools provide pre-made templates, an image catalog, and hosting. But we recommend spending a few extra dollars on getting a second-level domain. At the same time, if your advertising campaign is focused on a couple of dozen countries, you cannot do without buying hosting or renting a VDS server. Of course, it will cost a little more, but more opportunities will be available!
When choosing a hosting to launch a pre-lander, it is important to consider GEO. Firstly, users usually pay attention to the domain zone – it should be familiar to them. Secondly, the closer the server is to the target audience, the higher the download speed and efficiency of the pre-lander.
How to Set Up the Transition from Pre-lander to a Landing Page
A lot will depend on the affiliate program or the owner of the offer – whether they have an API, an admin panel, or some other means to control the traffic passing from your pre-lander. As a rule, all these questions can be directed to the network support team that you work with.
In general, setting up Google Analytics for pre-landing + landing may look like this:
After uploading the pre-landing to the hosting, set up information transfer via the API. We also recommend that you duplicate this data for future work.
Install the Google Analytics.
Set goals to redirect to the landing page. In theory, you can also set up a postback, registration goals, minimum deposit goals, etc.
As a result, it will be possible to create a custom analytics report on set goals.
Examples of Successful Pre-landers
There are several pre-lander formats. Each of them shows its effectiveness with certain verticals.
But understanding what a pre-lander is, does not mean you can create an effective one. Before starting your work with pre-landers, you must first study the target audience's problem. This is the only way to come up with a creative that will lead to a click on the link on the landing page (and, ideally, result in a decision to order a product or service).
Let's show you an example of a pre-lander creative for a specific vertical, as it will be easier to understand how to perfect an affiliate marketing a pre-lander or create your own.
Nutra
The "before and after" photos, backed up by a touching story of the person depicted in the photo, work best with this vertical. There should be comments, a review, and doctors' opinions for persuasiveness.
Example: A celebrity interview article with a catchy headline designed as a personal blog. This technique is intended for a double effect – a person not only believes in the effectiveness of a miracle remedy but also wants to imitate an idol.
Gambling
The personal success stories of those who once tried to play online casinos and now regularly "raise" large sums work well in middle and low-income countries.
Example: wheel of fortune widget or free online game. For winning the game, the user is offered a discount on registration or a bonus when making a deposit. But, of course, the user always wins in the pre-lander.
Finance
Success stories are ineffective in this vertical as borrowing money is already an unpleasant experience. Therefore, the pre-lander should contain credit conditions and reviews of those who have already used a loan or other banking service.
Example: a pre-landing page displaying a calculator, a video review of the service, or a showcase with lending conditions. The more details, the more chances to win the target audience's trust with extremely transparent conditions.
Sweepstakes
When creating pre-landers for online lotteries and sweepstakes niches, focus on the fact that the user has absolutely nothing to lose and can even win a valuable prize.
Example: a gift selection page, a questionnaire, or a wheel of fortune. A button that says "Claim a prize" or a questionnaire "Is it time to upgrade your smartphone?" leads to the landing page where registration is required.
Dating
Adult pre-landers lead to the page with the 18+ dating offer. The purpose of this pre-lander is to weed out inappropriate traffic.
Example: a realistic photo of a beautiful girl and a button with a "Verify Age" or "Are you over 18?"
Crypto
You might have seen examples of pre-landing pages for crypto with brokers' stories who allegedly share a unique strategy for making money on fluctuations in the cryptocurrency rate.
Example: a fascinating story on a pre-landing page, which can be supported by gamification in the form of a trading chart. The button that offers to choose currency growth or fall leads to the landing page.
Games
You can attract users' attention with a promotional video and a concise and engaging description of the game's plot and features.
Example: bright screenshots of game fragments with a short description and a button with a call to action "Download game" or "Play now".
Conclusions
A landing page is an effective tool that influences users' behavioral factors. In some cases, it is justified and even necessary, and in some cases, you can do without it.
In any case, to use this tool effectively, it is desirable to have additional technical skills (for example, skills that will aid in transferring tags from pre-lander to the landing page).
Just remember that LosPollos selects the offer and pre-lander automatically, analyzing traffic by many parameters. Thanks to our Smartlinks, all you have to do is send traffic, and we will take care of effective monetization 😉