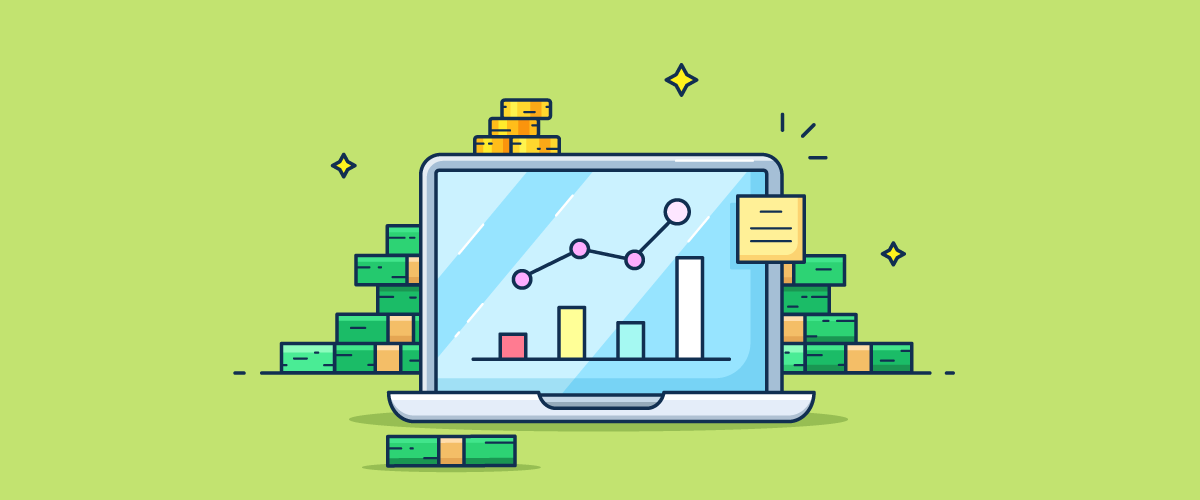 What are affiliate marketing and affiliate networks?
Affiliate marketing is an Internet marketing tool, the essence of which is to promote goods and services by attracting third parties – partners (affiliates). The latter can be either an individual or an entire company. Earnings on affiliate programs allow an arbitrator to have a stable passive income. For businesses, affiliate programs are a way to expand your customer base while cutting down on marketing spending.
What is an affiliate program when it comes to earnings?
An affiliate program is a form of partnership between a business owner and partners who actively promote a product or service on their own or third-party resources. The purpose of such interaction is to scale the business, attract new customers and increase sales.
All affiliate programs are fairly flexible. There are, of course, more advantages than disadvantages here, but there are certain aspects that you need to know before you make money working with affiliate programs.
Pros:
Everyone can become a partner, it is not necessary to have your own platform
In a short time, you can start making a stable income
Income has no upper limit
You can try free traffic sources first
Cons:
To bring customers, you must (in one form or another) be able to work with traffic
Withdrawal of funds within the PP is often carried out through payment systems, which additionally charge a commission for withdrawal to a bank account
It is usually difficult for beginners to choose a good affiliate program
To generate a good income you need investments
Types of affiliate programs
There are two options for partnership within the framework of affiliate marketing:
directly with the advertiser;
through partner networks.
When working directly with advertisers, you will have to look for an offer on your own and interact without intermediaries at your peril and risk. As practice shows, a cut often goes off the scale here, the advertiser can leave the one who brought customers high and dry.
Affiliate networks are aggregator sites that unite advertisers (site owners), webmasters, and affiliates within one resource. Such sites are also called CPA networks, as here affiliates often receive commissions according to CPA (Cost Per Action) – a specific payment model. Depending on the target action provided by the affiliate program, partners receive rewards for a click, lead, purchase, file download, application installation, payment for a service, registration in a game, etc. The following types of CPA models are most often used in affiliate marketing.
| | | | |
| --- | --- | --- | --- |
| Payment Model | Details | Pros | Cons |
| CPC (Cost Per Click) | Pay per click on a link or banner | Interested users click, which allows you to rationally spend your advertising budget | Low bid per click (but higher than per impression) |
| CPL (Cost Per Lead) | Rate per lead: sign up, apply for a loan, complete a survey | Suitable for beginners. The advertiser gets a predominantly "hot" audience | Be sure to monitor the effectiveness of the advertising campaign |
| CPV (Cost Per View) | Payment for viewing the advertising content (banner, video) | Ads are viewed by interested users who are ready to advance to the next level of the sales funnel | Suitable for large portals. It is difficult to achieve good coverage on small-scale websites |
| CPS (Cost Per Sale) | Monetary reward for the purchase of goods and services on the website | A good percentage of made sales | It is more difficult to get a conversion – to force a user to buy, you need to list the benefits, and push them to buy |
How does the affiliate network work?
The mechanism for earning money with affiliate networks is simple: in most cases, the seller gives the partner a unique link that potential buyers will follow. If the buyer performs the target action, the conversion is counted and the affiliate receives a reward. An affiliate link is usually masked since the likelihood that it will be followed by transitions depends on its length and attractiveness.
When a user clicks on a disguised affiliate link, a cookie is stored in the memory of their device. Its task is to identify the partner, which assisted the client in making the purchase. And even if a person did not immediately pay for the product or after some time chose another product, the affiliate will receive a monetary reward.
What are the traffic sources for affiliate programs?
What is an affiliate program? You might also have a question about where to get traffic. There are two categories of traffic sources: paid and shareware. The latter includes any resource that belongs directly to the partner and is sufficiently promoted at this stage:
own site;
personal blog;
social networks;
review platform;
a site where you can post an article for free;
thematic forum;
email distribution
Paid traffic sources include:
contextual advertising (Google Adwords and Yandex.Direct);
advertising in social networks (Facebook, VKontakte, Instagram, Odnoklassniki, TikTok), targeted by various criteria such as GEO, age group, audience interests, etc.;
promotional videos on YouTube;
mobile traffic (push, pops, teasers, native ads, popunders, etc.) targeted by the operating system, device model, and telecom service provider.
There is also the so-called "black" traffic, which we will not be reviewing today. Motivated traffic, Toolbar, iFrame, and clickers are not accepted by most affiliate programs. By the way, some affiliate programs also refuse to accept traffic from absolutely "white" PPC. CPL is not suitable in this case, since the partner will receive less per click than he spends on advertising from search engines.
How to make money with affiliate programs?
Suppose you have already studied enough the theoretical part of marketing, are full of enthusiasm, and are ready to start making money with affiliate programs. The first thing you need to do is define your niche. In affiliate marketing they are called verticals and are distinguished as follows:
eCommerce;
dating;
Crypto;
installs;
gambling;
Sweepstakes;
Nutra etc.
Many offers are divided into smaller, much more focused niches – here, for example, they promote goods for sports and tourism, gardening, music, and films. Dating has categories for serious relationships and hookups, looking for a one-night stand, and same-sex relationships. The financial niche is divided into loans, binary options, Forex, etc. And the Crypto vertical generally has many branches for each type of cryptocurrency.
If you are the owner of a resource and are going to drive traffic from your sources, choose the most relevant vertical for your audience. If you plan to engage in media buying, then identify the most promising niche.
How to choose an affiliate program
Potential partners, especially beginners, are lost in a huge selection of affiliate programs. To choose the best, pay attention to:
real reviews and recommendations of experienced players in the traffic market;
selection of offers and the frequency of their updates;
the functionality of a personal account, availability of detailed statistics;
methods and conditions for withdrawing funds;
user-friendly interface and useful tools;
the presence of a hold period;
types of traffic to which the affiliate network is tailored to;
friendliness and efficiency of support team and other factors.
It will be easier for beginners to work with affiliate programs that use Smartlinks. The advantage of this approach is that all traffic is directed to one link. The algorithm automatically determines the most relevant offer, taking into account all the user's unique parameters – device type, operator, geo, operating system, browser, connection type, etc. Simply put, offers are shown only to the audience that is potentially more interested in them.
Smartlink is a great way to monetize all traffic and not waste time testing links and optimizing an advertising campaign, especially for beginners who at the beginning of their career work at a loss. LosPollos offers Smartlinks for most types of traffic, including mixed traffic.
When the source of traffic is known, the vertical and the best affiliate program are chosen, all there is left is to register and you can start your earnings journey. If you decide to make money with LosPollos, after registration you will be assigned a personal manager who will help you to understand how the service works, choose an offer, and start earning.
Where to find profitable affiliate networks?
Before you make money with affiliate networks, you need to find the one that will bring you the maximum profit. You can follow the following tips on finding the best out there.
Become affiliates of the companies whose products you are already using. It is always easier to advertise a product that you have experienced rather than an unfamiliar product. Have you used some online service, bought a training course, ordered clothes in an online store, cosmetics, or equipment, met your fate on a dating site and can you recommend it to others? Visit the product website and look for partners' offers. Usually, these are separate sections called "affiliate (referral) program", "partners", "refer a friend", etc. All that is left then is to register in your account and receive a personal affiliate link.
Look for popular products and services that are potentially easy to promote. For example, accessories for mobile phones, weight control programs, dating, educational games for kids, and so on, are always relevant. Visit the website and review partnership terms and conditions.
See what credible social platforms (like YouTube), popular bloggers, and other reliable resources are advertising.
Browse affiliate programs' directories or thematic forums. On the forum, you can read reviews, learn about new or most relevant affiliate programs, and exchange experiences. Online catalogs have collected and sorted affiliate programs, but here you need to follow the last updated date.
CPA networks which we have already touched base on above, are the platforms that help advertisers and partners find each other and interact safely. Here, the partner is offered a bid for an action (click, display, purchase, download, registration). All you need to do is find a reputable CPA platform, and choose a vertical and the most attractive partner offer (such are the terms of partnership). The best pay-per-action affiliate programs can provide not only a link but also promotional material. For media buying, affiliate networks are a good way to save time looking for profitable offers.
Types of Affiliate Networks
Let's now take a look at the various types of affiliate networks that can be found and which might apply better to your needs.
Perhaps you are looking to create your own resource (or you already have one) to cater to a specific affiliate program.
1. Online shopping
This includes everything that falls into the eCommerce vertical and is also one of the most profitable areas in affiliate marketing. You can get traffic by posting promotional codes, creating catalogs, and video reviews. If you want to become a partner of an online store, there will be no problems with the choice of an advertiser and buyers. Every year, online shopping is only getting bigger, therefore the number of stores only keeps on growing. If you want to make the most of it, choose the global market giant and promote its products or category. For example, you can shoot a high-quality review of Adidas sneakers and attach a link "order at the purchased price" or "buy on the official website"
2. Banks
Banking institutions create partnership programs to promote their financial services. It is important not to confuse them with the bonus system. Banks attract partners for increasing their exposure in such areas as loans, mortgages, and issuance of bank cards.
3. Internet casino
Offline, this niche is tricky and has certain limitations, however, online casinos and slot machines continue to lure the gambling audience. Experienced webmasters know where the temptation lies and can earn good money with this niche. Social media advertising works best here which typically would consist of videos with stories about how a person won 100 times more than what he bet.
4. Dating
The dating category continues to gain momentum, especially in the West. Partners can earn by selling VIP services and paid subscriptions, so the ability of the audience to pay is important. Usually, traffic is sent to developed countries (category tier-1). Advertising of this niche is prohibited in most services, especially the category 18+ (casual, adult). Popunders and native advertising are more commonly applied to this niche, and, of course, push notifications which continue to demonstrate excellent conversion results year after year. Dating is the main focus of LosPollos (by the way – check out this post about what dating is), and if you are going to drive traffic to dating, be sure to try our SmartLink.
5. Online learning
The information product business is another popular niche where you can learn a new profession and start your business. Luckily, you can find affiliate programs that help to scale this category. Online courses, training, master classes, webinars – all this belongs to the category of "white" verticals, so you can send traffic from anywhere! The reward for these partnerships is quite good, but to get a person to buy a training course, you need to spend more time persuading the end user as well as sending a lot of free material.
6. File hosting
Such affiliate programs pay for downloading files (Cost Per Download model). The rate may seem unencouraging to you, but in Google alone, more than 200 million requests contain the word "download".
7. Sale of airfare
More and more people prefer independent travel planning over the companies that offer travel packages, naturally most people want to save on airfare. If you have a website, or even better a travel blog, you can place the code that displays a form looking like a ticket search bar. Given the cost of airfare these days, you can earn decent money.
8. Binary Options and Forex
Social networks are predominantly used for the promotion of becoming a trader, profiting, for example of the currency exchange rate. Good creatives here come in handy, with the emphasis on money, luxury, and independence, as well as binary options and charts with the above attributes.
9. Betting
This is wagering. Gambling people can bet on anything – sports, e-sports, casinos, or finance. Traffic for betting can be driven by push notifications, Facebook, and even SEO, but there are still fewer risks with push. Affiliates receive a rate for registration, for the deposit made, and for rev share (a percentage of the proceeds from each attracted client).
10. Online Games
An extremely popular vertical, especially among the male audience of 25-45 years old. Almost every online game has an affiliate program, most often they are found in CPA networks. Here the end user might pay for downloading, registration, or buying a premium status. If you send your traffic to online games from your own resource, it is better to create a catalog and easy navigation.
11. Lotteries and online draws
Sweepstakes vertical can bring much better profit than gambling and even betting. Here, users pay nothing (as a rule), and partners receive a reward for each registration. You can send your traffic from anywhere, but be sure to "warm up" the audience with pre-landers (wheel of fortune, prize selection, questionnaire).
12. Cryptocurrency
For beginners in media buying, it's better not to meddle here and better to read more on how experienced media buyers make money on cryptocurrency. The crypto-vertical has a high entry benchmark, serious requirements for the sources, and harsh penalties for violations. Typically, you can get a lot of registrations with this vertical, but to get the client to make a deposit, you have to "finish it" personally over the phone. Traffic can be generated from email newsletters, social networks, and SEO, push notifications, native and banner ads.
Earnings successes with affiliate programs
If you want to break into the world of affiliate marketing, but still have doubts, read the successful case studies of experienced affiliates. Some time ago all these people were also beginners. If you want to feel like you are part of the crew then do not hesitate to choose the best affiliate program now and register.
Affiliate marketing is closely related to media buying, so you can also be inspired by the case media buyers' case studies.
Helpful Tips for Affiliate Marketing Newbies
You should not take affiliate marketing as an easy way to secure a comfortable living. Before the income begins to show, you will have to take the path of losing money and learning from the mistakes made. Even if you have your advertising platform, you are also at risk. One careless step can draw negative feedback from your audience. Or vice versa – the promoted product may be so popular with users that they will not return for more.
1. Explore the advertiser's product
Could you advertise food you have never tried? Or sell a car you haven't driven? The audience has a good sense of where the content is rewritten and plagiarized and where it comes from personal experience. Try to find out everything about the product you will be working with and of course, give it a try. You need to feel that this product is useful and is better than others. Before launching a campaign, look at it from the end user's point of view – would you buy this.
2. Find out what your audience needs
If you own a financial consulting website, you could promote accounting software. If you train online on social networks or your channel, you can become a partner of a sports nutrition company or a sports attire.
3. Don't try to fool people
If you are engaged in media buying, then you first need to get traffic to then direct it to relevant offers. However, as the owner of the website where you are planning to advertise, you already have an audience that trusts you. Take care of your users – before giving a product recommendation, check its safety and usefulness.
4. Be consistent
First, do not advertise competing products not to confuse the audience and lose credibility. Secondly, place a link or banner appropriately and naturally. And finally, if you are promoting, then do it regularly and systematically, and not on a case-by-case basis. People will then see that you believe in what you advertise, and are not just trying to earn money by spamming.
5. Increase the value of your offer
It is not so easy to convince a person to buy with only one recommendation. But, if you first offer some valuable information, the level of trust in you will increase, and, accordingly, the chances of getting the coveted conversion will also increase.
6. Do not use direct affiliate links
Referral or affiliate links are long and ugly, in this form, few people want to follow them. Use a redirect to build trust with your audience, build an email base with a lead magnet, or promote a different landing page. And, finally, if the advertiser changes the affiliate platform, you don't have to look for where the old link was placed, it is much easier to change the final destination of the redirect in one place.
7. Suggest a solution to a problem
A good affiliate strategy starts with a description of the problem and ends with a specific solution. If you're promoting a miracle weight loss product, the first thing you need to do is remind people how much trouble their extra weight causes them, and how good it would be to get rid of it. Only then confidently declare that there is a solution, and the client is already a step away from it.
P.S. Affiliate marketing is attracting more and more people. Many people find it easier to promote other people's products than to create their own. But this is not a method of getting rich at all, and with this alone you will not be able to establish a high income in a week without making an effort. Get ready to choose offers, set up advertising tools, test, optimize, and get conversion then you can be sure that there will be profit.