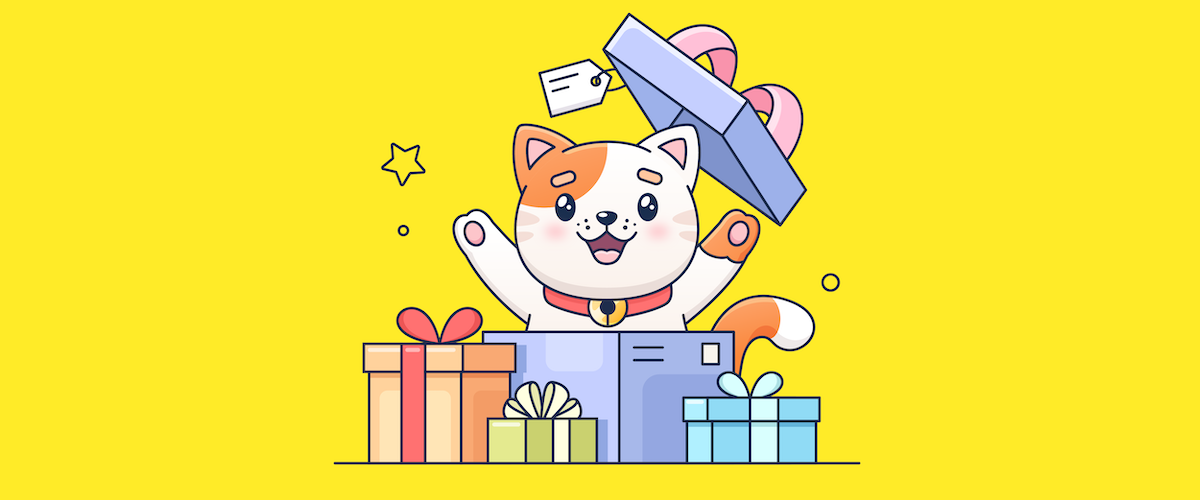 Sweepstakes Meaning in Affiliate Marketing with Examples
Sweepstakes have long been a cornerstone of marketing strategies, offering participants a chance to win prizes in return for their engagement. In affiliate marketing, sweepstakes take on a special significance. In the highly competitive landscape of affiliate marketing, it's essential to have a few tricks up your sleeve to capture your audience's attention effectively. This article will help you understand more about sweepstakes in affiliate marketing, offering insights, examples, and strategies to make the most of this dynamic promotional method.
What are Sweepstakes CPA Offers?
The sweepstakes phenomenon has long been embedded in the marketing sector. When pondering sweepstakes meaning, or for those wondering, 'what is sweepstakes in marketing?' – it's essentially using the allure of prizes to drive customer action, whether it's signing up for a newsletter, making a purchase, or sharing content on social media.
But what does that translate to in the world of affiliate marketing, and what does it have to do with marketing strategies? The sweepstakes definition here pivots around CPA offers where individuals are enticed to engage in campaigns to stand a chance to win exciting rewards. This sweepstakes definition in marketing has broadened the horizons for many brands to engage their audience more innovatively.
What Does Sweepstakes Mean in Affiliate Marketing
Affiliate marketing amplifies the essence of sweepstakes. What does sweepstakes mean in this arena? It revolves around promotions where users are propelled to perform specific actions—be it signing up, participating in surveys, or engaging with content. Every engagement boosts the sweepstakes marketing strategy of the brand while simultaneously providing affiliates an avenue for revenue. The increasing trends in contest and sweepstakes marketing underline the synergy between affiliate marketing and sweepstakes. Another critical trend to note is the difference between 'sweepstake' and 'sweepstakes.' While both terms are often used interchangeably, the latter is more common in the marketing realm. The sweepstakes definition marketing would be contests where entrants can win a prize based on chance rather than skill.
Sweepstakes Examples
The digital space is full of great sweepstakes examples. Some common ones include giveaways-based contests like a free gadget or larger sweepstakes prizes like a luxury vacation. Sweepstakes examples in marketing have been pivotal in carving successful campaigns. With the evolving tech space, we also witness emerging trends like crypto sweepstakes, attracting a specific niche yet significant audience. Every sweepstake or sweepstakes, whether it's part of the top 10 sweepstakes or not, captures user attention, driving brand exposure and engagement.
Classic Approaches of Using Sweepstakes in Affiliate Marketing
The sweepstakes marketing world has a plethora of strategies. Affiliates often use dedicated landing pages, email marketing, and vibrant social media campaigns to motivate people to enter these contests. Highlighting types of contests and their benefits plays a crucial role. As they promote these sweepstakes, affiliates earn commissions every time a user performs a specific action, like entering the contest.
What are the Best Traffic Sources for Sweepstakes
Harnessing suitable traffic sources is imperative for sweepstakes success. Social networks, with their vast user base, emerge as powerful platforms. Facebook ads, especially Facebook contests hosted on your Facebook page and shared via a Facebook post, can be instrumental. Besides, online contesting methods via other platforms also bolster the reach of sweepstakes marketing campaigns.
The Best Sweepstakes CPA Networks in 2023
2023 has witnessed a surge in the popularity of sweepstakes CPA offers, and it's crucial to partner with the best sweepstakes CPA networks for optimal results. MaxBounty, PeerFly, and AdCombo have solidified their positions among the industry front-runners. Among the best sweepstakes CPA networks, LosPollos stands out. Known for its robust platform and diverse offerings, LosPollos has bridged affiliates with advertisers, ensuring maximum ROI. Their network is particularly resonant for those affiliates who prioritize quality sweepstakes leads. For those looking, some sweepstakes leads brokers even have sweepstakes leads for sale to streamline the process further.
How to Choose the Best Ad Format for Sweepstakes
Sweepstakes marketing strategy demands a suitable ad format. Native ads, for example, align organically with content, offering readers a seamless experience. Marketing strategies that use a mix of methods tend to stand out. Push notifications, too, have proven efficacy. However, the key lies in A/B testing different ad formats to discern which resonates best with the target audience.
Are Facebook Ads for Sweepstakes the Best Fit?
Facebook ads sweepstakes hold significant clout in the affiliate marketing world. By leveraging the massive reach of Facebook through enticing ads and a compelling landing page, affiliates can magnify their sweepstakes marketing campaign's impact. However, ensuring these ads comply with Facebook's policies is essential to optimize the odds of winning.
PopUnder and Push Notifications for Sweepstakes
In addition to Facebook ads, popunder and push notification ad formats have gained traction in sweepstakes marketing. PopUnder ads are the surprise guests at the digital party. They wait quietly beneath the web pages, ready to dazzle users when they close their active windows. Talk about making an entrance! Imagine someone finishing an article, and there it is – your sweepstakes ad, stealing the spotlight. On the other side of the ring, we have Push Notifications – the undisputed champs of instant engagement. They pop up right on users' screens, on their terms, making them unmissable. Both urge users to explore more and stand a chance to win the alluring sweepstake prize on offer.
The tag team of PopUnders and Push Notifications is a powerhouse combo for sweepstakes. They grab attention, drive traffic, and maximize your chances of turning curious users into eager participants. These two formats allow affiliates to reach potential participants discreetly and encourage them to enter the contest. The unobtrusive nature of popunder and push notification ads can yield higher conversion rates and provide a fresh approach to sweepstakes promotion.
A little bit more about CPA or Cost Per Action
In the vast lexicon of affiliate marketing, CPA or Cost Per Action stands out. It's a model where advertisers compensate affiliates based on specific actions related to the ad—like signing up or making a purchase. CPA offers, especially sweepstakes CPA offers, embody this, where affiliates earn for every user action, making sweepstakes a lucrative venture in the affiliate marketing space.
Understanding 'sweepstakes, what is it' is crucial for affiliates. Essentially, it's a promotional strategy that involves giving prizes to randomly chosen participants. And in the age of digital marketing, the importance of CPA or Cost Per Action cannot be stressed enough. With sweepstakes CPA offers, advertisers pay affiliates for every action the user completes, such as form submissions, making it a lucrative model for many in the affiliate marketing space.