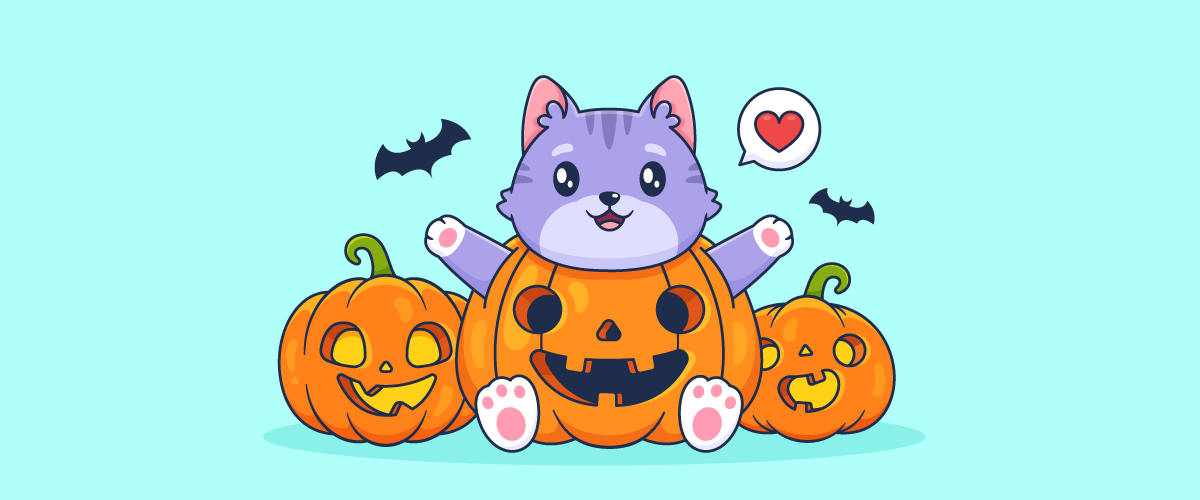 Native Advertising, in Simple Words
Native advertising is the most unobtrusive way to promote goods and services. For example, if a blogger or credible source mentions a brand or product in a publication, this is most likely native advertising.
What effect does it have? Can I buy it on the stock exchange? And what does James Bond have to do with it?
In this article, we go over in detail what native is and what its role is in media buying.
What Is Native Advertising
Traditional native advertising is integrated into the content organically and does not contradict the requirements of the site where it is placed. The integration of such ads is gaining popularity. Unlike direct advertising, it does not face negativity. When information about a promoted product or service matches the subject matter of the content and looks like an integral part of it, users may not even realize that this is native advertising.
Native Advertising Characteristics:
Advertising content of a native nature is useful for the user, even if you remove the mention of the promoted product, service, or brand.
Entirely consistent with the theme of the content.
It does not prevent the user from reading and understanding the content, does not "pop up" on top of the tabs without the user's consent, and is not annoying to the user.
There are no calls to action (CTA) buttons.
An article, video, or post with native advertising may contain negative reviews (anti-ads).
If this is an article with native advertising, then it must be unique.
Search engines do not index pages with non-unique content.
Native is advertising without any obtrusiveness. The user must have a choice.
Native advertising should be distinguishable from native content. The sponsor pays for the latter – articles, news, videos, and podcasts. And native advertising is usually integrated into non-advertising content.
According to the latest data, today, the preferences for using native ads in social networks are distributed as follows: Telegram posts account for 66%, Instagram stories and posts account for 16% and 18%, respectively.
Examples of Native Advertising
A great example of native advertising is "Red Michelin Star". Initially, a publication from a tire manufacturer was created to share information with motorists about where to stop, fix or fill up a car, have a snack, etc. By the way, this was in 1900, when the world did not yet know what native advertising was. And now, 20 years later, getting into this directory is the ultimate dream of every institution.
Entrepreneur and advertising legend David Ogilvie, in The Oyster Guide, mentioned Guinness beer, which is supposedly the perfect match for this product. Isn't this native advertising?
In James Bond movies, expensive cars, cognac, and watches were organically demonstrated. In 1973 in the USSR movie "The Incredible Adventures of Italians in Russia," a novelty in the automotive industry, the VAZ -2103 was organically presented, becoming a dream car of many Soviet people.
Of course, in the media buying industry, examples of native advertising are not so bright. Usually, this is a post in Telegram channel with a large following, banners, an insert from a blogger, or a helpful article that attracts SEO traffic.
Advantages of Native Advertising
IHS Technology says native advertising accounts for 63% of mobile traffic. The results of joint research by Enders Analysis and Yahoo also prove that the native is very much alive. Based on the report's data, hidden advertising in the media space has increased by 156% over the past year.
This success can be attributed to the following benefits of native ads:
natively promoted goods, services, and brands are more trusted;
suggests different options for content targeting and is placed where the target audience will definitely see it;
native advertising is very informative – here, it is possible to tell in detail about the features of the offer and the benefits for the user;
this advertising format does not irritate and does not "put pressure" on a person;
after hidden advertising is published, it will continue to spread through social networks, recommendations, and other free channels;
extensive coverage and users' involvement without the need for additional funds;
practically insensitive to ad blockers;
it is perceived as 53% better than banner ads, and another 32% are willing to repost sponsored material for free (if it is valuable and interesting).
Disadvantages of Native Advertising
There are also disadvantages to this advertising format:
content with hidden advertising must be unique, as you cannot place the same article or post on several sources;
the high cost of native advertising is explained by the fact that you need to pay extra to create content for it;
it is important to comply with the requirements of the site for native placement;
content must be of high quality, interesting and useful to inspire user confidence;
the native advertising market is not regulated. There is always a risk when ordering ads from bloggers.
The main disadvantage is that the classic native is challenging to scale. Unlike other formats, you must create different content for each advertising network, platform, or blogger.
How to Create Native Advertising
There are precisely as many formats of native advertising as there are varieties of content. In what form hidden advertising will be placed depends on the customers' interests and goals.
Sponsored Content
Usually presented in the form of an article with an unobtrusive mention of the brand or product. For example, a selection of recipes with crab sticks for the New Year, where at the end, they mention a specific manufacturer – the sponsor of this material.
Special Project
It is developed specifically for the brand, considering the site users' interests. The advertiser is tasked with creating material that will be completely devoted to a product or service while remaining interesting and valuable for the reader. It can be a long read or a site on a subdomain with videos, tests, and cards.
Recommendation Blocks
They are integrated widgets that are placed next to the main content. Most often, such native ads are labeled "You may also like it." If the user clicks, they leave the publisher resource.
Posts In The Feed
The method involves placing an advertising post in the social network feed. Such a native ad must have the same theme as the social network's feed and not stand out. For example, a blogger or a well-known athlete trains in the sportswear of a particular brand. It does not directly promote the product, but subscribers will definitely pay attention to it. A publication can be a photo or video and any other content that a publisher usually posts, such as an article or an infographic. The audience can interact with it directly on the site where it is placed or go to the advertiser's source by clicking on the publication/post.
Search (Contextual) Advertising
Yes, context is also native advertising 😉 It usually takes the first position in search results. In these types of ads, there are some text, links, and images. Visually, they are similar to organic results and should respond as accurately as possible to the user's search query.
Listings
Usually placed on commercial resources without global information content. In this case, the product is promoted similarly to other ads, and nothing stands out among them. You can meet this type of native advertising, for example, on Amazon and eBay.
Video
These are reviews of goods and instructions, often with unpacking the product. For example, the video is dedicated to multi-bakers. It presents five models from different manufacturers, four of which are not bad but have some drawbacks, and the fifth is any housewife's dream. This is an example of native advertising placed in a review, which is also quite expensive.
Native Traffic Markets
There are special ad networks that specialize in selling unique "native" ads, which are banners that are as similar as possible to the site's content where they are shown.
What Should Be a Good Native Ad
Articles are still the most popular native ad format. Data from various sources suggests that advertisers choose it in 75% of cases. About 15% represents special projects, 6% – tests, 3% – games, and 1% – cards.
It is impossible to say how much native advertising costs since it depends on many factors – from the site's popularity to the promoted product type. But one thing is for sure – high-quality native cannot be cheap.
Before doing native advertising, we recommend that you familiarize yourself with our expert's advice:
Treat the material like regular content. For example, give users the information they need first, then subtly mention your brand or product.
Do not deceive the audience by trying to disguise ads as news. Instead, feel free to sign the material with notes like "Created with the support of…" or "Partner material".
Trust the site where you want to order native advertising placement, as they would know better what format is in demand among the audience.
Embed your material organically, both in the content and the overall style of the source. Users should not have dissonance when they study the content and get to the native ad.
Work on a visual that should motivate the audience to read and simultaneously be in harmony with the content. Present the article with taste. Keep in mind that users skim content first and then decide to explore it further or close it permanently. Dull content will not be read.
Make content easy and engaging for the reader. For example, use quizzes, funny pictures, and interesting facts.
Is Native Advertising Effective in Media Buying?
We have already said that special advertising networks sell native banners on various sites. So let's take a closer look at this source.
AppNext shows native ads have almost 9x higher click-through rates than other ads. In addition, experts from the Native Advertising Institute concluded that after viewing the native ad, users decide to purchase a product or service more easily and quickly. This is supported by CR, which is 18% higher than other advertising formats.
For an affiliate marketer or media buyer, native traffic is one of the most converting sources, but it is far from always expedient. Hidden advertising remains an effective tool for affiliates who work with large budgets, can create cool and relevant creatives, accurately determine the target audience and target the campaign. We recommend that you monetize it with dating offers. When working with native ads, you need to find a balance between information tailored to the target audience's current needs and the network's requirements for native advertising.
How to Choose a Native Ad Network
The choice of a native advertising service should take into account the following factors:
the comprehensive functionality of the site;
availability of own promotional materials;
efficiency and responsiveness of the support service;
the ability to target an advertising campaign;
GEO the network is designed for. For example, if you need native advertising in English, choose a platform that focuses on English-speaking regions or large networks that cover the whole world;
site requirements – not everyone works with verticals such as adult, gambling, crypto;
cost per click – do not rush to choose the lowest one. First, check the quality of the traffic (read reviews about the native advertising network or test it yourself).
In Conclusion
Hidden advertising was used even before it was known as native advertising and long before the concept of "content marketing" was coined. But in affiliate marketing, this ad format is considered relatively new and less popular than others.
Native advertising in affiliate marketing is an excellent way to get quality traffic.
But also, do not forget about classic tools for success 😉