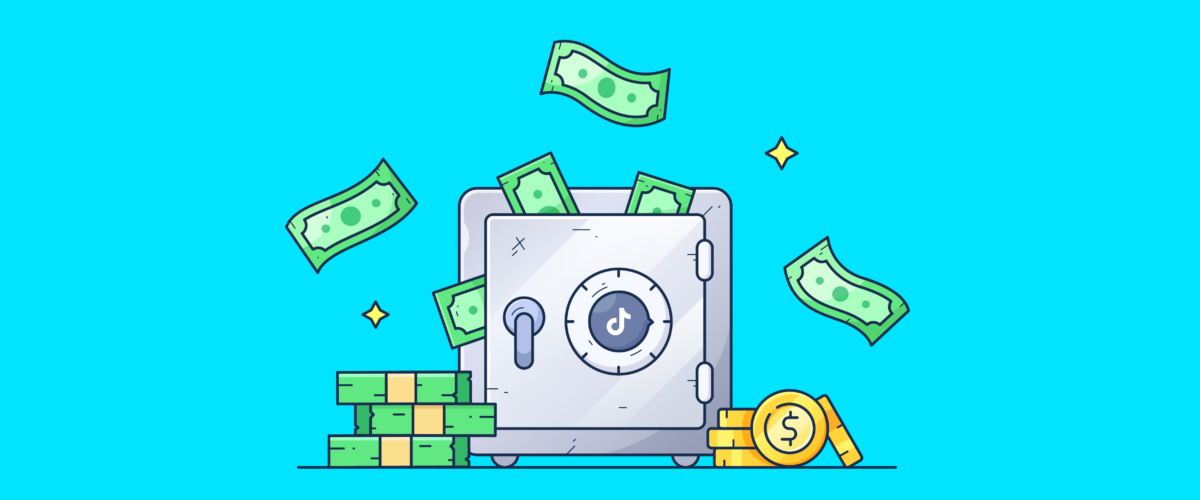 How to bypass moderation in TikTok?
TikTok remains the top source for traffic buying. A low entry threshold, diverse audience (including users with money to spend), and a wide range of ways of interacting with users. Most importantly, you can obtain traffic inexpensively or even for free. However, at the same time, if you're not aware of the subtleties of working with TikTok, you can easily be "tripped up" by moderation. 
What is Moderation in TikTok?
TikTok is a godsend for traffic buying specialists on a small budget. Given the huge and diverse social network audience, there is demand for almost any type of offer. You can easily advertise anything here. Even the format of content submission facilitates effective promotion. Using bright creatives, it's much easier to reach users and avoid banner blindness. Keys to success are lightness, unobtrusiveness and popular music. 
Every video uploaded to TikTok is checked for compliance with the platform's rules. There are no clear deadlines for moderation in the social network, the content is checked by robots, but if there are complaints, the content will be checked manually. Thus, a two-factor moderation system is complemented by the users themselves who can complain about video content, music, hashtags, and comments.
It is within the powers of TikTok moderators to:
temporarily or permanently block the video;
consider allegations of violations on the part of users and take action;
block profiles;
delete comments that contravene platform rules (in particular, offensive content and spam).
What can't you advertise on TikTok?
Every social network has its own content requirements. The TikTok User Agreement states that the following is prohibited on the platform:
sending spam and imposing services,
distributing content which is offensive or sexual in nature.
promoting illegal activities, including phishing, network marketing, pyramid schemes, etc.;
posting and promoting other people's content without the consent of the author;
disseminating knowingly false and potentially dangerous information;
breaching copyrights – use of third-party logos, identities, music, and other elements in your content.
There are strict rules for placing branded content on TikTok: when the account has 10,000 subscribers, the corresponding switch will appear in the advertising settings. When you move it to the active position, the content will be marked as sponsored or promotional. If there are fewer subscribers, the site author is required to mention the brand using hashtags. Otherwise, the video will not pass moderation.
You cannot promote the following in TikTok Ads:
18+ products, services and goods of a sexual nature – including sites, apps, services, devices and procedures for changing the shapes and sizes of intimate parts of the body;
gambling and casinos (offline and online), in particular any sites and services which directly or indirectly direct the user to such resources, as well as native content related to training and gambling opportunities, devices and other details required for them;
lotteries and wagering for valuable prizes;
animals, their parts (horns, teeth, skins, fat, etc.), as well as products in which they are used;
tobacco products and everything related to them – electronic cigarettes, tobacco, hookahs, vapes, pipes and establishments which providing the corresponding services and goods;
narcotics (in particular, their individual components) and any prescription drugs, devices for their administration, any types of content on the topic of drug use;
police and military equipment and gear (any types of weapons, ammunition, explosives, means of self-defence);
political organizations, social movements and any content of a political nature capable of influencing the outcome of elections;
any copies and goods which are fake copies of digital or physical objects protected by copyright or proprietary rights;
goods, resources and services which violate social norms and may be unacceptable to the audience;
services and resources aimed at circumventing restrictions in order to violate the rules and rights of users or capture their personal information (including registration forms and spyware);
document falsification services;
misinformation and deception; in particular, TikTok imposes sanctions for concealment of information about additional fees and surcharges.
TikTok restrictions for rule violations
For violating the platform rules, the following restrictions are introduced in the form of sanctions:
"Shadow ban" or restricted displays. Usually, the system imposes sanctions by limiting coverage for spam, a large number of hashtags, or calls for mass reactions.
Temporarily blocking videos so that users cannot view it while it is being manually checked by moderators. For a video to be flagged for manual moderation, at least 50 people have to report it.
Deleting videos from the platform.
Blocking or deleting an account can be "earned" for "grisly" ads. The ban can be three days or longer, depending on the degree of violation.
Together with Facebook and other social networks, TikTok began to tighten the rules as much as possible after 2021. It's now become difficult to channel traffic to casinos, bets, and even with cloaking. But it's possible 😉
It's actually really difficult to channel from TikTok not only because of the strict requirements for advertising content. It's really difficult to sell direct to Tiktokers, you need to use some kind of lead magnet: a free webinar, an open marathon, a product trial. So, if you're channelling, say, to gambling or betting, we recommend you use the following approach: promote your profile by filling the content with the attributes of a luxury life style, then adding a link to Telegram or Instagram, from where you can already channel directly.
How to channel to dating from TikTok?
In contrast to Facebook, TikTok's attitude to online dating advertising is not so clear cut. A lot less rigid than to casinos and betting. However, TikTok ads mercilessly bans everything related to Adult content. Even if you decide to channel onto mainstream dating, things aren't so easy here either:
any hint of adultery is unacceptable;
advertising is permissible only for the users over the age of 18, so creatives must have a corresponding bar;
any hint of nudity, even an excessively plunging cleavage, is prohibited;
in most regions, ads for dating foreigners are prohibited. In Japan, dating offers require a license.
If you do everything according to the rules, then advertising online dating in TikTok is unlikely to interest anyone (except for the mother of a 40-year-old bachelor). So, how can a traffic buying agent bypass the bans and channel to dating from TikTok in 2023 as a plus?
In 2023, some of the current traffic trends from TikTok were:
Smartlinks are the mainstream which allows traffic buying specialists to squeeze the UBT to the maximum. The smart link algorithm analyzes traffic within a fraction of a second and selects a relevant offer based on several parameters.
The target audience is 45+ – they represent the greatest interest for affiliates. They are solvent and know what they want.
Team play – working with TikTok in a team is much easier and more effective, traffic buying specialists understand this and unite to channel large volumes. This trend concerns not only the dating vertical.
You have 5 base schemes for channelling onto dating from TikTok:
TikTok Ads – if you whitewash creatives as much as possible or choose an offer that best meets the rules of the site, then the classical channelling onto a landing page or banner will work.
Account farming is the most popular way to get UBT in TikTok. All you need to do is create accounts of beautiful girls/guys, pump them up, then gather a target audience by mass-liking and mass-following; upload at least 2-3 videos per day with thematic tags and a link to the landing page in the profile or video description. To remain incognito to the platform, users channel from different devices using VPN or an antidetect browser and proxy. Each method has its supporters and opponents, but in general, both work well.
In-app traffic – channelling to dating apps from personal accounts and TikTok Ads is mega-popular. WebView apps are trusted by moderators because they are in an official store.
Re-channelling to another source of UBT – earlier we showed the scheme of channelling from TikTok via Telegram. The same scheme works well with dating. They don't always go into Telegram or Insta, there are other options as well (Snapchat, YouTube, Twitter, etc.)
Influencer advertising is the same as paid advertising from a TikTok account, only here you don't need to upgrade your profile. You can save time and not bother with the creation and promotion of channels, but instead pay for a popular blogger for advertising. Check it for bot cheating, choose bloggers with an audience which might potentially be interested in your product. Don't order advertising from accounts with millions of subscribers, sometimes accounts with 20-50 thousand users bring in more conversions, and the price of advertising is significantly lower.
How to bypass moderation in TikTok and avoid typical problems
At first glance, everything is simple – register, upgrade your account and squeeze traffic. However, if you're a novice, you're likely to encounter typical problems. Use our tips, and TikTok will bring you profit.
If you're unable to promote your account quickly and get enough coverage to channel onto dating, then get your first thousand subscribers artificially, followed by mass-liking, mass-following. After that you can promote it organically. Add content regularly, systematically and without violations.
If the content is quickly banned, carefully "whitewash" them. Avoid nude images, photos of people under 18, or calls to switch to another resource. Do not duplicate creatives on different accounts.
If the system considers unique videos to be a copy, then you don't have any options here. Try other ways to make it unique. When a video gains a certain number of views, it automatically undergoes manual moderation, where replacing metadata will no longer help.
If creatives don't convert well, then they're not necessarily the problem. Try to change your approach. It might be the prelanding page or another page you're channelling traffic to.
In UBT, it is difficult to scale the link, the only thing we can advise here is account farming.
If the ROI isn't impressive at the recommended bid rate for clicks or shows, then raise the bid. Promote your ads at the time when your target audience is most active.
P.S. If you've continued reading up to this point, you've probably already decided how you're going to channel traffic from TikTok. You can focus on light creatives, merge with agency accounts or grab a large number of accounts. Most likely, you'll try all the ways and one day you'll find your personal way to work with TikTok as effectively as possible.
Time to start earning!