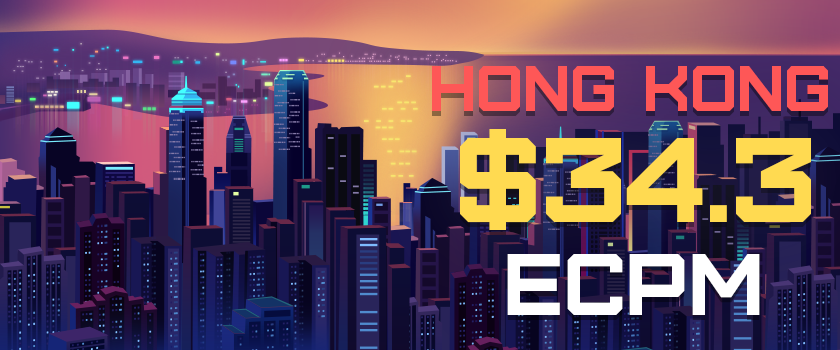 Best geo in Mainstream: Hong Kong
This week Hong Kong is showing the most promising results with our Mainstream Smartlink. This vertical can be exploited from any source: doorway pages, push email, websites, mis-type domains, and back traffic are among the top strategies. Our prelanders are optimized to monetize any type of traffic.
Mainstream TOP20:
Switzerland $80.6
Luxembourg $36.9
Hong Kong $34.3
United Arab Emirates $25.6
Japan $23.9
Austria $20.7
Canada $20.7
USA $20.5
Slovakia $19.6
Czech Republic $19.4
Netherlands $18.1
South Africa $17.6
Qatar $16.9
Italy $16.8
Germany $16.7
Australia $15.8
Korea $14.4
Latvia $14.2
Ireland $13.9
Chile $13.8
Additionally, we are now testing push-subscription monetization for trusted affiliates. If you have targeted dating traffic this is the solution for you. You'll be pleasantly surprised by the numbers. It's one of the best destinations for traffic in the industry right now.
Ready to try it? Get in touch with your manager and get access today 😉