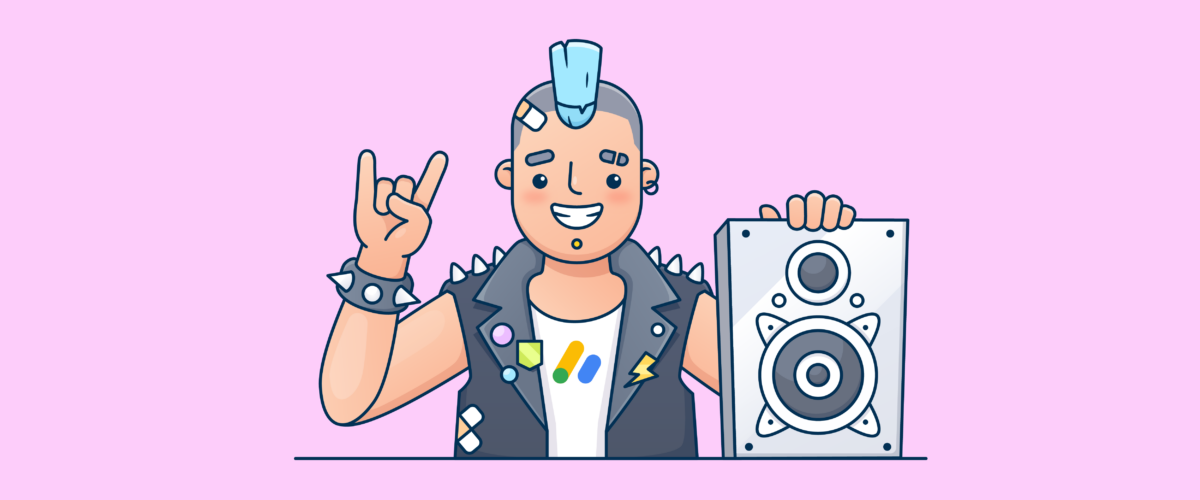 Alternatives to Google AdSense in 2023 to Increase Your Profits
If you're a website owner or blogger, you're likely familiar with Google AdSense and its potential to monetize your websites. However, the digital advertising landscape is constantly evolving, and exploring AdSense alternatives that can maximize your profits is essential. This comprehensive guide will delve into Google AdSense alternatives for 2023, helping you decide on the best AdSense alternatives to monetize your websites. We'll discuss the key features of Google AdSense and its earnings potential and list the highest paying AdSense alternatives as a promising passive income source.
Alternatives to Google AdSense in 2023 to Increase Your Profits
In today's digital landscape, diverse revenue streams are crucial for website owners and bloggers. While Google AdSense has been a cornerstone of online advertising, exploring alternatives to AdSense and even AdSense alternatives for small websites to enhance your earnings is important. Let's dive into the world of AdSense alternatives instant approval and discover how you can increase your profits.
What is Google AdSense
Google AdSense is one of the first and most influential advertisement networks that allow millions of webmasters to monetize their websites successfully. For website owners, utilizing Google AdSense means serving ads, specifically display ads, on their websites, resulting in revenue generation through ad displays or clicks.
To start making money with Google AdSense, website owners need to register in the AdSense monetization program, secure an AdSense account, and embed a unique code into their web pages. This code enables Google to track user behavior on the site, ensuring that relevant ad advertisements displayed align with the site's content and visitors' interests.
Webmasters have several options for managing Google AdSense contextual advertising, including:
Automatic placement: this tool allows you to determine the optimal placement and types of ad formats, includingadvertising units on the site, for maximum income.
Custom Priorities: Setting your own priorities for displaying advertising if the site owner is unsatisfied with the automatic selection of Google AdSense.
Ad Block Customization: Different types of advertising blocks that you can place on your website, individually customizing their size, color, and other parameters to suit the site's design best.
Create Custom Units: The ability to create a new advertising unit if the Google AdSense program offers do not suit the site owner's requirements.
Ad Category Blocking: Permits the blocking of certain advertising categories (in other words, ad blockers) or specific advertisers that do not align with the webmaster's values or the site's content.
Ad Search and Filtering: Search and view advertisements based on specified parameters.
Detailed Analytics: Provides comprehensive statistics on AdSense monetization performance, including clicks, impressions, CPM (cost per thousand impressions), CPC (cost per click), and revenue.
Page and Unit Performance Reports: Offers insights into the performance of ad units and pages on the site to determine the most effective advertising strategies.
Mobile Optimization: Tools for optimizing Google AdSense advertising on mobile devices, catering to the growing mobile traffic.
Audience Analysis: Delivers information about user location, interests, and devices, making it easier to tailor advertising to their needs.
Recommendations and Tips: Provides recommendations and tips to enhance AdSense monetization effectiveness.
Use these tools and options to optimize your website's monetization through Google AdSense advertising and enhance the performance of your ad units.
Google AdSense vs. AdWords (aka Google Ads)
It's crucial to differentiate between Google AdSense and Google Ads (formerly known as Google AdWords). These are two distinct products with separate purposes catering to different user profiles. Here are the primary distinctions between Google's programs:
| | |
| --- | --- |
| Google AdSense | Google Ads |
| Designed for publishers who want to earn income from advertising on their platforms, that is, owners of websites and blogs. | Designed for businesses and advertisers aiming to promote their products and services via advertising on Google's platforms. |
| Allows website owners to monetize their traffic by placing Google ads on their resources. Publishers earn income from clicks or ad impressions to visitors to their site. | Advertisers create campaigns, select keywords, and set budgets. At the same time, they pay only for clicks on their advertisements (CPC model) or impressions (CPM), depending on the chosen strategy. |
| Site owners can choose and customize the types of ad units that will appear on their sites and customize their placement to maximize revenue. | Enables advertising across Google Search, Google Display Network partner sites, YouTube videos, and mobile apps. |
"The main difference is that AdSense is designed for online property owners to earn additional income from their sites, while Google Ads is designed for businesses and advertisers to promote their products and services through advertising on Google platforms."
Which Type of Website Suits the Best for AdSense
Any type of site can be monetized with AdSense as long as it complies with the Google AdSense program rules. The most profitable AdSense themes generally align with the current preferences of users. However, a few types of sites consistently stand a good chance of successfully monetizing through Google AdSense. These include information and news platforms, advertisement sites, gaming sites, online stores, forums and blogs, and online resources related to sports or travel.
"To determine the "lucrative" AdSense themes, refer to the Keyword Planner and analyze the popularity of specific search queries and their relevance to your site's content."
However, Google's emphasis on content quality remains critical. Therefore, having high-quality content that meets Google's standards in terms of content, structure, performance, and other parameters is necessary but not sufficient. You also need to drive substantial traffic to your site, as without visitors, there will be no ad clicks. Promote your site effectively across social networks, organic search, and authoritative external platforms. Sites with subpar content will not only fail to generate advertising income but may also risk Google's disapproval, potentially resulting in a ban. Therefore, if you purchase traffic for your website, be vigilant about its quality.
How Much Does Google AdSense Pay Per 1000 Views
Publishers are most interested in how much they can earn with AdSense. Google officially prohibits sharing your financial successes, but you can get inspired (or disappointed) by the plus or minus amounts discussed on thematic forums. AdSense earnings can vary significantly, depending on your site's niche and traffic volume. Beginner website owners may aim for a minimum daily income of $10, while seasoned professionals may earn up to $300 daily. Claims of $1,000 a day are exceptional and, in most cases, unattainable.
10 AdSense Users Who Have Earned Substantial Income
You're probably interested in knowing people who have earned huge income from using Google AdSense. Let's see who are the 10 users who make the most on AdSense in the world.
Pete Cashmore is an entrepreneur from Scotland who founded Mashable (one of the best technology blogs in the world) in 2005, reaching 4,160,000 unique visitors and $10 million in revenue.
Courtney Rosen – her earnings from a platform with textbooks from different sources, created in 1999 (www.ehow.com), amounted to $650 thousand.
Sean Hogan – in 1999, launched the Digital Point Solutions project with helpful materials for digital specialists and earned $550 thousand.
Kevin Rose – co-founded Digg, a popular social news platform that allowed users to vote on news and articles. Google AdSense contextual advertising allowed him to earn $500 thousand per month.
Markus Frind is a Canadian entrepreneur and the creator of the most popular free dating site, "Plenty of Fish," with a daily traffic of 2,200,000. He managed to earn $450 thousand per month.
Pankaj Agarwal is an Indian entrepreneur who earned $9,000 a month with a website dedicated to buying and selling advertising.
Jaspal Singh is a professional blogger and web designer with a mechanical engineering background who earns around $3,000 monthly with AdSense from his design and coding blog.
Kevin P. Ryan is an American entrepreneur and founder of Gilt Groupe, Business Insider, and MongoDB, with a monthly income of $120 thousand.
Jeremy Shoemaker is an entrepreneur who launched the ShoeMoney project in 2003, dedicated to affiliate marketing and making money online, and within three years became the best blog. His earnings from Google AdSense amounted to $150 thousand per month.
Jeff Pillou is one of the most popular bloggers in the UK; he launched the Kioskea.net project in 2010 and earned $1 million monthly from Google AdSense.
While these figures might inspire newcomers, experienced individuals can quickly gauge the cost of achieving such success and the considerable effort required for each profitable project. If you're prepared to put in the necessary hard work and make appropriate investments, you might find yourself joining this prestigious list.
How to Earn $100 Per Day from AdSense
Earning $100 daily from AdSense is achievable but requires effort and strategic planning. It involves optimizing your content, driving organic traffic, and targeting high CPC keywords. To reach this milestone, website owners must consistently refine their strategies and focus on user experience.
Can I Use Other Ads with AdSense?
While Google AdSense is a popular choice for many, it's not the only AdSense alternative. Some publishers choose to combine AdSense with other advertisement networks, like AdSense alternativesfor YouTube, to maximize their earnings. However, it's essential to be aware of the rules and policies surrounding the use of other ads alongside AdSense.
Why Should You Look for AdSense Alternatives?
As a major corporation, Google can dictate terms to advertisers and website owners. To receive payment for displaying ads on your site, you need at least 20 published articles, a significant traffic volume, and a website older than six months. Even when your site meets these requirements, Google may refuse your application due to minor discrepancies, offering no room for correction. Therefore, before using Google AdSense, thoroughly review the program's requirements and examine your site from Google's perspective.
Website owners are increasingly considering alternatives to Google AdSense for several compelling reasons. First, the risk of relying solely on one platform pushes many to diversify their income sources, seeking stability. The surge in ad blocker usage also affects AdSense earnings, prompting a turn towards alternative ad networks that might be less impacted. Further challenges arise from Google AdSense's stringent minimum traffic requirements, making it especially tough for newer websites to gain approval. Moreover, some of these alternatives have the added advantage of offering advanced contextual advertising, potentially leading to increased earnings. Not to mention, the allure of providing a better user experience through more relevant and less intrusive ads often makes these alternatives a preferable choice.
Are There Ad Networks That Pay More than Google AdSense?
Yes, there are high paying AdSense alternatives. Some of these alternatives offer competitive minimum payouts and may be more suitable for certain niches than even Google AdSense.
Okay, What Are the Highest Paying AdSense Alternatives
Let's take a quick look at some of the most prominent and highest paying AdSense alternatives for 2023. Fortunately, many great options are available; all, however, simply depend on what caters best to your goals and business needs.
Starting with Media.net, which shines as a contextual ad network, boasting competitive rates and a user-friendly interface, makes it a preferred choice for bloggers seeking an AdSense alternative. Following closely, Ezoic taps into the power of artificial intelligence to enhance ad placements, proving especially advantageous for WordPress users. Transitioning to PropellerAds, it's notable for its pop-under and push notification ads, positioning itself as a profitable avenue. High-traffic websites might gravitate towards AdThrive, which promises top-tier ad management services. In the same vein, Monumetric champions a variety of ad formats, from display to video ads, all designed to optimize publishers' earnings. For affiliate marketers, Skimlinks stands out, streamlining content monetization via affiliate links. Diving deeper into niche solutions, Infolinks specializes in in-text and in-frame ads, offering a refreshing palette of ad formats tailored for smaller websites. On the e-commerce front, Amazon Native Shopping Ads beckon Amazon affiliates, thanks to their adept use of native advertising. For those venturing into video content, Channel Pages emerges as a robust AdSense alternative. Rounding off our list, LosPollos, a dynamic affiliate network, emphasizes swift traffic monetization backed by lenient requirements and rapid approvals.
Why You Should Try LosPollos as a Passive Income Source
While all the alternatives listed above have their advantages, LosPollos stands out as a promising passive income source for website owners. Let's explore why LosPollos is worth considering:
Minimum Payout: LosPollos has a low minimum payout threshold, making it accessible for publishers with varying traffic levels.
Quick Approval: Getting started with LosPollos is straightforward, with swift approval processes.
Flexible Requirements: LosPollos doesn't have stringent traffic requirements, allowing new and small websites to participate.
Variety of Ad Formats: LosPollos offers various ad formats, including Smartlinks and push notifications, ensuring stable, long-term income.
User-Friendly Interface: You don't need advanced technical expertise to implement LosPollos on your site, making it accessible for all publishers.
Earning money through Google AdSense can be a successful strategy for many webmasters. Is it worth trying to connect Google advertising to your website? Yes, at least to compare with other ways of earning money. However, before registering your website with Google AdSense, ensure your site adheres to AdSense program rules. By allowing Google and AdSense monetization, ensure continuous monitoring of the quality of your content and traffic so you can maximize the potential of your AdSense earnings and avoid the risk of losing AdSense payments and being sanctioned by the search engine.
While Google AdSense remains a popular choice for website monetization, exploring AdSense alternatives without approval and AdSense alternatives for YouTube, blogging, or WordPress is a wise decision in 2023. Diversifying your income streams, particularly with top AdSense alternative like LosPollos, can increase profitability. Remember to consider your site's niche, traffic volume, and user experience when choosing the best alternative of Google AdSense. Boost your online earnings and embrace the opportunities alternative to AdSense for YouTube, an alternative to AdSense for blogger, and another alternative to Google AdSense networks, especially those catering to affiliate marketers. It's time to maximize your profits and stay ahead in the ever-evolving world of digital advertising.
With so many options available, including the highest paying AdSense alternatives discussed in this article, website owners have many options at their disposal.
Whether you're a small blogger seeking an alternative to AdSense for blogger or a YouTuber looking for an alternative to AdSense for YouTube, there's something out there tailored to your needs. For instance, if you have a WordPress site, specific AdSense options for WordPress might be more suited to your platform. On the other hand, smaller platforms can benefit from AdSense alternatives for small websitesthat cater to their particular requirements.
If you're in a hurry and want to start earning immediately, you might be interested in AdSense alternatives instant approval. These platforms typically have a faster approval process than Google AdSense, allowing you to start monetizing immediately. Meanwhile, there are AdSense alternatives without approval for those who don't want to go through the traditional approval process.
It's crucial to remember that different ad platforms have varied requirements, benefits, and drawbacks. Therefore, it's essential to research each optionthoroughly and choose one that aligns with your website's content, traffic, and monetization goals.
So, why wait? Start exploring Google AdSense alternatives today and unlock new revenue streams for your online platform. Whether you're seeking alternatives to AdSense, or just the best AdSense alternatives, there's a perfect platform out there waiting for you. Make 2023 the year you diversify and supercharge your online earnings!