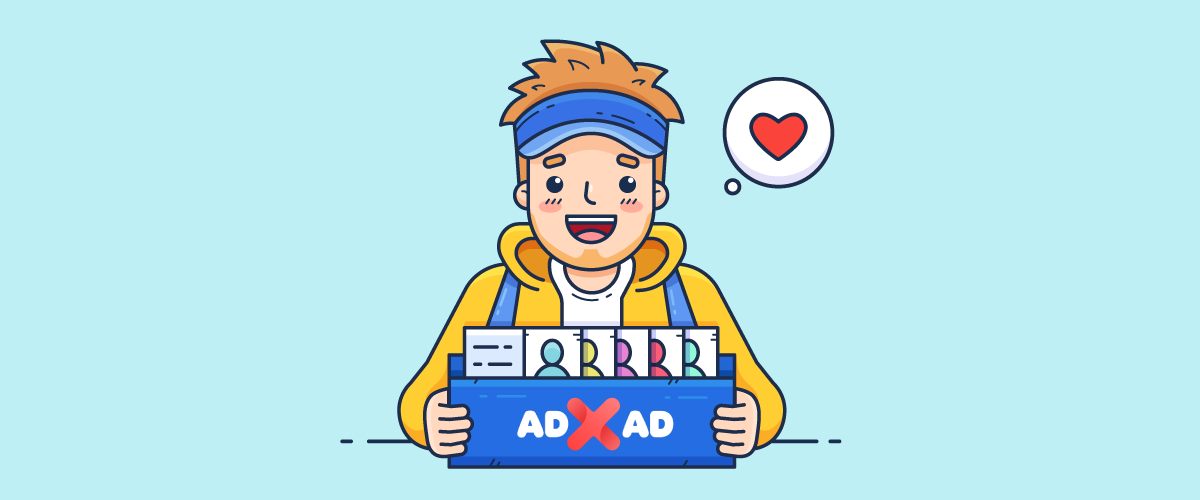 Hola!
Today we would like to introduce you to our new partners — ADxAD advertising network, providing high quality traffic with flexible targeting, performance and accuracy! Start now with Free Full Service: advertise to profit.
ADxAD is all about growing your online success!
ADxAD provides traffic for several mainstream verticals: Gambling, Gaming, Dating, Nutra, Betting, Crypto and others. Their managers take a personalized approach to all customers and help optimize your campaigns. Doesn't matter if you are an expert or a newbie in dealing with traffic, a large business or a start-up, their managers will be there to support you every step of the way.
High quality traffic
Top GEOs: Japan, China, USA etc.
A wide range of advertising formats – pops, native, display, banner and more
CPC, CPM
English, Chinese, Ukrainian, Russian, Spanish speaking support
Payments upon request
Access to API
Bonus for LosPollos customers! Sign up with ADxAD, make your first deposit from $1000 and get 10% cashback! To get the bonus, give your account manager the code word LOSPOLLOS.