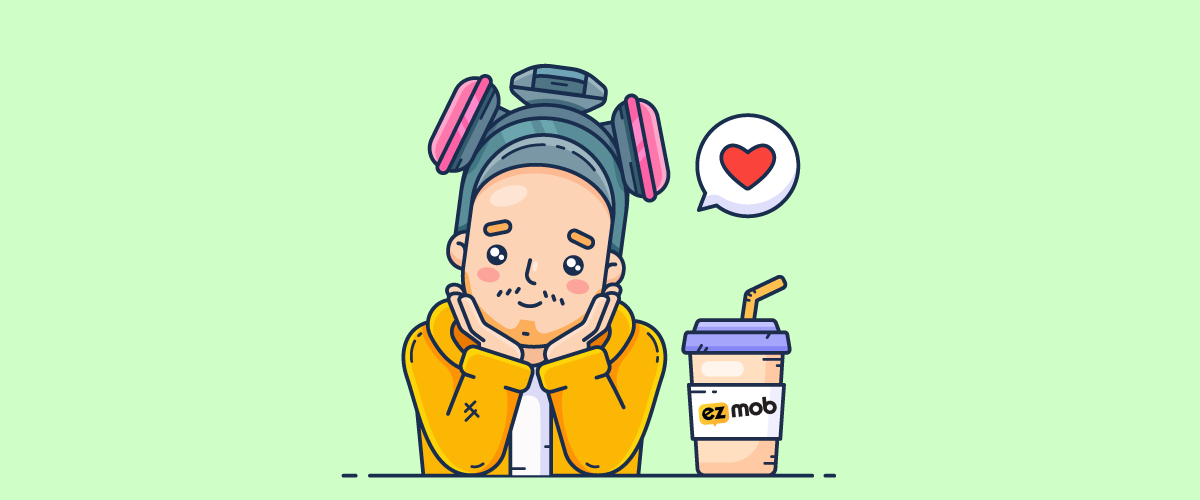 How to Generate Conversions with EZmob?
Affiliate marketers are always looking for the next best dating traffic source. As long as it generates conversions, affiliates are usually open to testing a new ad format or publisher.
Who is EZmob?
Today we will review EZmob, an ad network founded in 2013 that enables advertisers with direct media to buy off the world's most well-known sites and apps through the most effective advertising formats available today.
EZmob provides advertisers with a self-serve advertising interface that allows campaign setup and access to over 3 billion daily ad impressions worldwide. The most notorious ad formats are popunders, push notifications, floating push ads, and traditional banner and native advertising ad formats.
Anyone can register and launch campaigns with EZmob, for many different verticals (mainstream, adult, dating, gambling, finance, and more), with only $50 as a budget.
Who are EZmob's publishers?
EZmob enables publishers to register and monetize their inventory with the same ad formats provided for advertisers. This gives you direct access to premium inventory without having many ad networks pass it around.
Due to the direct nature of EZmob's engagement with publishers, publishers earn more and have more traffic to distribute to EZmob's advertisers.
EZmob has access to over 500k unique premium domains and apps that you can target according to your desired audience.
EZmob's Ad Formats
Once you register an advertiser account on EZmob's platform, you can instantly create an effective advertising campaign in different formats.
EZmob enables advertisers to launch campaigns of the following ad formats:
Popunders
Native advertising
Banner advertising
Push notifications
In-Page Push Notifications
Calendar Ads
Targeting features for advertisers
Pending on the format you decide to choose for your campaign, EZmob offers the following targeting options:
Countries (as well as states, cities, and zip codes in the US)
Operating systems (and versions)
Browsers (and versions)
Device Types and Devices
Domains and Zones for Display and Native inventory
SubID and Publisher Feed for all other campaigns
Mobile ISP and/or Carrier per GEO
Connection type: 3G / Wifi
Day of the Week + Specific hours of the day
IP whitelists
Keywords
Referrers Lists
Publisher Categories
Ad Categories
Payment methods accepted
Capitalist
PayPal
Credit Card
Wire Transfer
Paxum
WebMoney
Payoneer
USDT
How to get started with EZmob DSP
1. Register an advertiser account
2. Fund your account (Use Capitalist, PayPal, WebMoney, Payoneer, Credit Card, Paxum, or Wire transfer)
3. Click the 'manage campaigns' button
4. Choose which format to set up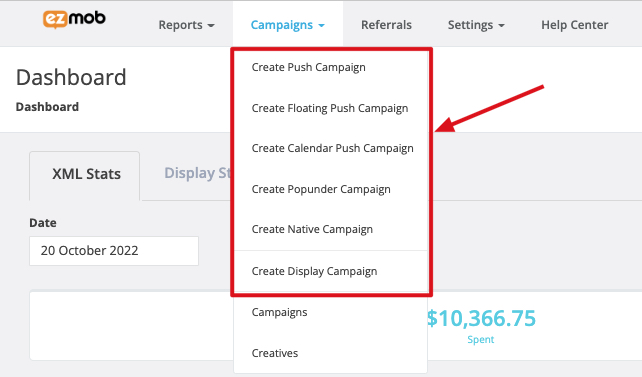 5. Enter the campaign details and targeting
6. Upload your creatives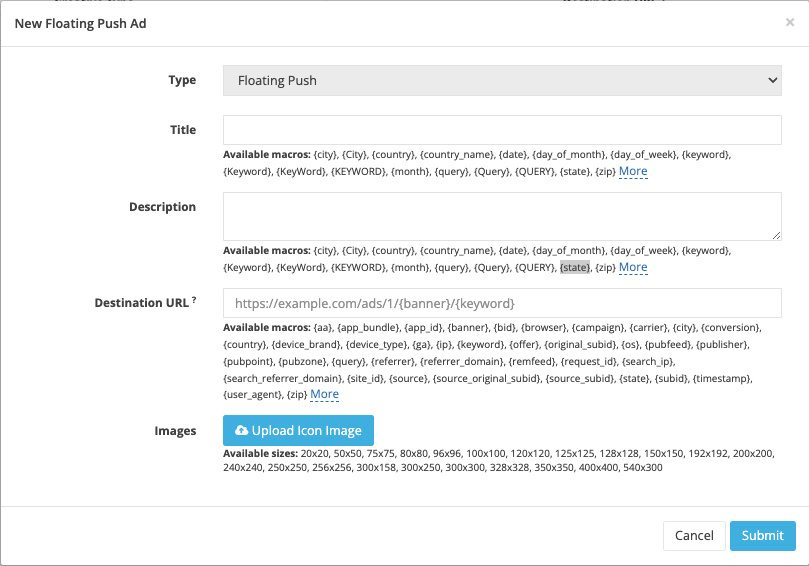 7. Click Save
Your campaign should be live shortly after EZmob's team's approval; once the campaign is live, you can head over to the reporting interface and drill down into each campaign you set up.
4 Tips to Generate Conversions with EZmob
Start slow, optimize fast.
EZmob's minimum bid for popunders, for example, is only $0.20 CPM, which means you get 1000 popunder impressions for only 0.20 cents. With over 3 billion ad requests per day, even low bids such as this would yield traffic you can start optimizing on.
Once your first 'clean-up' is done, you can raise the bid and gain validated traffic from publishers already converting for you.
Use a conversion tracking platform.
Once you communicate your events with EZmob, you can employ one or more of their optimization tools on your campaigns. In addition, you would also be able to use EZmob's reports to weed out non-performing placements and apps.
Consult with the team
EZmob's team is experienced and caring; it's in their interest to make this campaign work for you, and they will help you with any questions you might have.
Take advantage of EZmob's Exclusive promotion for LOSPOLLOS users.
Use promo code LOSPOLLOS when making your first purchase on EZmob's platform. Users who deposit $150 will receive a free $50 bonus added to their budget. 
Our conclusion
EZmob is made for media buyers and affiliate marketers who want to control their campaigns and affect changes in real time. Their advertiser interface allows quick campaign setup and, better yet, quick campaign scale-up when conversions start flowing.
All it takes is $50 to test EZmob for their traffic and see if they're a viable source for you. Use the link below to take advantage of EZmob's exclusive deposit offer.