Conversion chemistry
Our smartlinks boost conversion rates and profits while doing all the hard work for you. Why delay? Join over 100 000 other affiliates and monetize your traffic the smart way!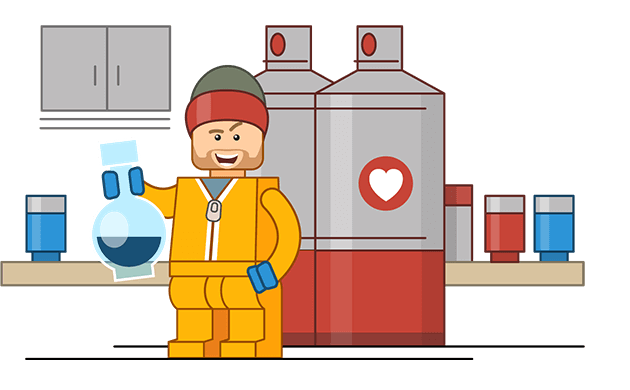 Monetize your mobile, desktop and tablet traffic
Robopollo™, our unique traffic optimization algorithm, analyzes each visitor by a host of criteria and redirects them to the best-matching offer. Stop wasting your traffic and start converting!

Finest smartlinks
Our stuff is choice and outperforms the competition. One test and you'll know.

Exclusive offers
There's always something delicious cooking with our secret conversion recipes.

Weekly payouts
Get your cash fast! We pay weekly, without any delays or hold periods.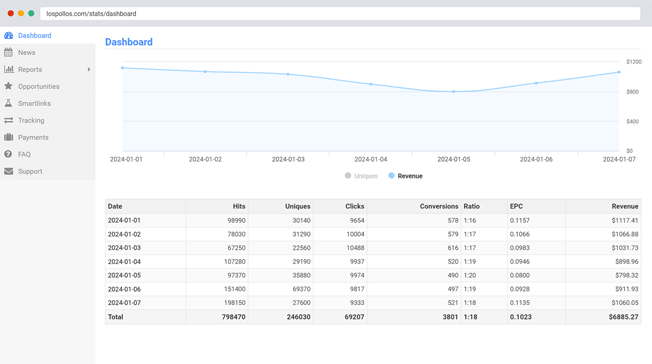 Time to start converting
Are you tired of swapping offers, dealing with caps and throttling, fluctuating performance and hours spent gazing at spreadsheets of data? Leave the hard work to us and focus on what you love doing.
Start making money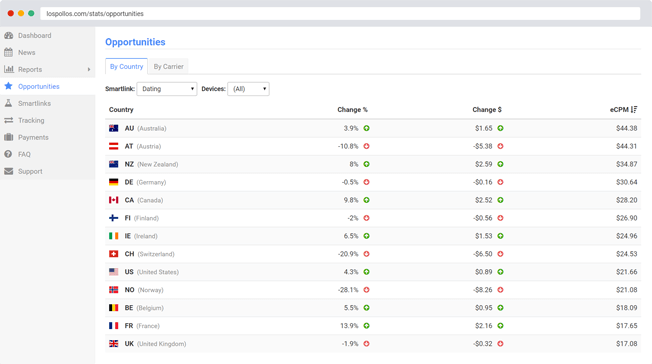 Homemade platform
The best stuff is always homemade. That's why we built our own platform. It's fast, reliable and user-friendly. Full integration with most popular third-party tracking platforms. Not a single click lost. Guaranteed.
Sign up now
Our numbers are a good high
2 BN
Unique users monthly
Trusted by leading brands
LosPollos is simply great when it comes to get some serious ROI from your advertising budget. As an advertiser I can say LP provides clean and profitable traffic and getting campaigns up and running is a matter of no more than few minutes. Well done guys!
We have been working with LosPollos for the quite a while and I can honestly say that we received some of the most valuable traffic. LosPollos is a first class network with not only great traffic and quality publishers but also really professional staff to work with. Vollgas!
LosPollos are LEGIT!!! We've been working with them for a while now... the smartlink pulls money out of thin air (AKA remnant traffic and redirects). They're super fast and always willing to help us out too. Can't imagine a better partner in this industry!!!
Contact us
Shoot us an email, we'd love to hear from you
Here at LosPollos, we cook only the best stuff, made with love from our exclusive traffic sources.
General support:
support@lospollos.com

Business development:
hola@lospollos.com
Address:
Chamerstrasse 176, Zug, Switzerland