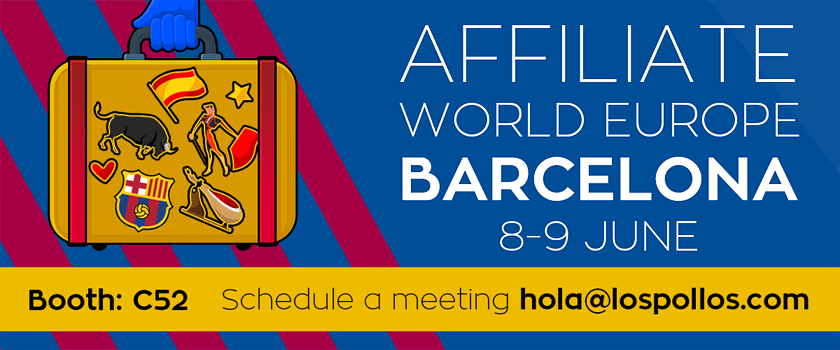 Affiliate World Europe 2019
Hola amigos!
The chefs at Los Pollos are coming to Barcelona for Affiliate World Europe, and we are hungry to meet you!
Satisfy your craving for conversions by dropping by our booth C-52 from July 8th-9th, or make it personal with a private meeting at a convenient time for you.
Please get in touch: hola@lospollos.com